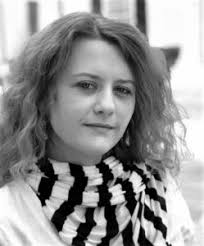 By Sarah West
The studio experience, the field experience, the museum experience and the scholar's experience- all of these inform the artist's work and cultivate a well-rounded being, whether the person is a visual artist or otherwise. These elements enrich and provide finer ways for articulating unique definitions for life. The more one delves into the treasure troves of past heritage, walks the battlefields and voyager's paths and explores the library shelves and museum galleries, any individual can skillfully master a language to communicate one's own vision.
Finding the right medium to capture and convey one's vision doesn't often happen at once. Rarely is it a stroke of luck. It may take years to figure out exactly what works. Like a musician, studying theory through application is just the beginning. An artist dedicates one's life to steadfast course before composing appreciable scores. Through painstaking dedication I've found that there is great reward for staying said course, taking the time to build relationships with varying mediums, and instruments and then establishing ways to project one's voice.
On an early September trip to Washington D.C, I visited the National Gallery of Art. At the West Building, I revisited many beloved Flemish masterworks such as Van Dyk, Rubens, Frans Hals and Rembrandt and Vermeer. While there, I also spent time with the only work by Leonardo currently on exhibit in North America. Two other special exhibits feature Women by Corot and the art of painted Seafaring images. I took special note of Hudson River School paintings with a focus on images which relate to my current work in studio. At the National Galleries- East Building, I found incomparable pleasure in several exhibits of Modernism. One such gallery displayed work by Robert Henri and His Friends and Students. I'd longed to see paintings by Hopper and Bellows that were there, among many of their contemporaries.
Modernism (1900 to 1950) is especially remarkable. This exhibit depicts early modern master's works as they became acquainted with different techniques, tools and mediums in search of new ways to project their voice amid a changing world. Paintings and mixed-media art by Vollard, Chagall, Picasso and Mondrian present a refreshing view of Modern Art unlike any experienced before.
Sarah West serves the Opelika Observer as a contributing columnist, with written works of Cultural Arts relevance and prose. She is a preservation, and conservation advocate, activist, and visual artist of American Illustration with a focus on regional narrative painting. She is founder of the Sarah West Gallery of Fine Art, A Center for Cultural Arts, Smiths Station, Alabama's premier fine arts destination. She is the appointed Official Artist to the City of Smiths Station, a Lee County syndicated columnist, the director of her art center's Cultural Arts Outreach Initiative which partners with local schools to make the arts accessible to all. She also serves a chief curator to the City of Smiths Station, City Hall Art Galleries. She is a founding member of the Smith Station Historic Commission. She is a member of the Women's Philanthropy Board- Cary Center, Auburn University College of Human Science. She is an elected member of the Society of Illustrators- NYC. She mentors art students of every age through weekly classes at her studio located in the heart of Smiths Station, Alabama.
To learn more about her work and activism visit, www.thesarahwestgalleryoffineart.com.