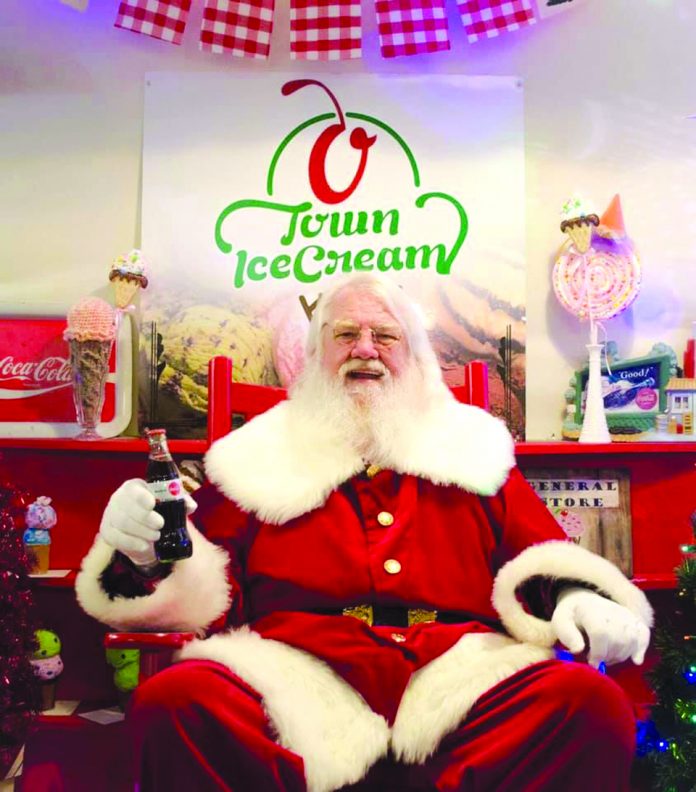 By Morgan Bryce
Editor
Santa Claus will take a brief detour from his summer vacation to pay a visit to O Town July 18 from 10 a.m. to noon for an event titled "Summer Sweets with Santa."
According to the event Facebook page, there will be "Santa" sundaes and other sweet treats. Old Saint Nick will be donning beach-themed attire and ready for photos with waiting children.
"Santa is coming back from his Royal Caribbean cruise and said he wanted to check on the shop since the last time he was here at Christmas it wasn't finished. So I asked him if it would be okay if the kids in O Town could come visit with him and bring their wish list," said O Town Co-Owner Angela George. "He was thrilled. The Christmas spirit (truly) lives all year long."
Following are two other events that the shop is hosting this month:
• July 23 – Story time Tuesday at 10 a.m.
• July 30 – story time Tuesday at 10 a.m.
For more information, call 334-737-5700, like and follow their social media pages or visit www.otownicecream.com. The shop is located at 700 2nd Ave.