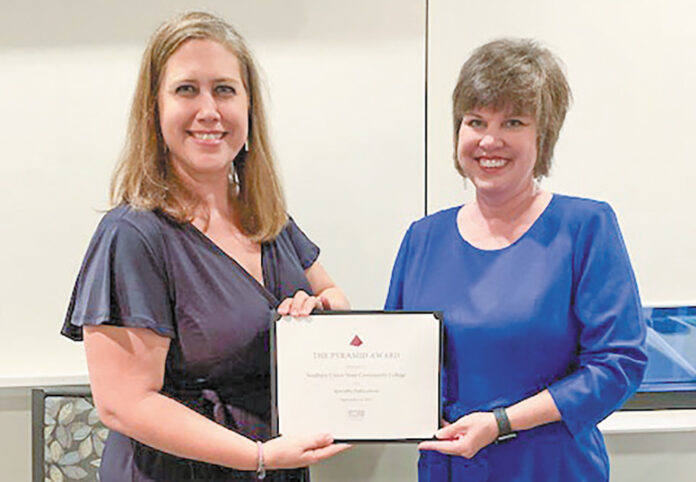 Contributed by
Shondae Brown SUSCC
Southern Union State Community College's Office of Public Relations won multiple awards during the annual meeting of the Alabama Community College Public Relations Association (ACCSPRA) earlier this month.
The Public Relations team won first place Pyramid Awards in the following categories:
· Direct Mail – You Can't Spell Success Without SU
· Specialty Publication – Southern Union Quick Facts
· Radio Advertising – Step into Your Potential
Southern Union was also recognized with awards in the following categories: Newswriting (SU Dance Department has Nationwide Impact); Logo Design (Simply Spring); Photography (Battle the Bison Poolside); Marketing Campaign (A Grave Affair); Electronic Wildcard (Alumni Spotlight Series) and COVID Communications (SU Sound Sings Alma Mater).
The public relations office at Southern Union is made up of director Shondae Brown and multi-media specialist Abra Camp. The awards presentation caps the annual ACCSPRA conference each year.
Brown was also elected Vice-President of the organization.
For more information on Southern Union, please visit the website at suscc.edu.