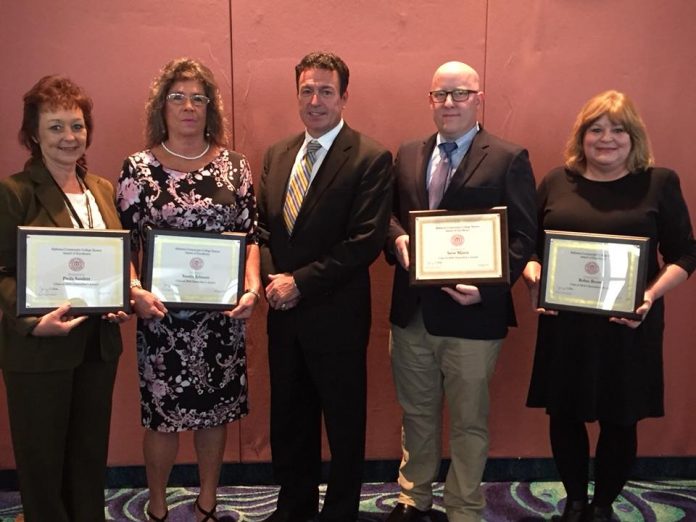 Special to the
Opelika Observer
Employees from Southern Union State Community College were honored as winners of the annual Alabama Community College System's Chancellor's Awards during the opening of the Alabama Community College Association Conference in Montgomery Nov. 18.
The Alabama Community College System honors employees from each of the two-year colleges in Alabama at the annual awards ceremony.
The Chancellor's Awards are designed to recognize excellence among employees in order to reward and encourage outstanding performance, creativity, and dedicated service.
The Chancellor's Awards program is a system wide means for recognizing those individuals who have made outstanding contributions in their respective fields.
Honored from Southern Union in the Class of 2018 Chancellor's Awards were: Robin Brown, Associate Dean of Institutional Advancement, Outstanding Administrator; Sandra Johnson, Lab Assistant, Outstanding Staff Member; Steve Manos, Engineering Graphics and Design Instructor, Outstanding Technical Faculty Member; and Paula Sanders, Science Instructor, Outstanding Academic Faculty Member.