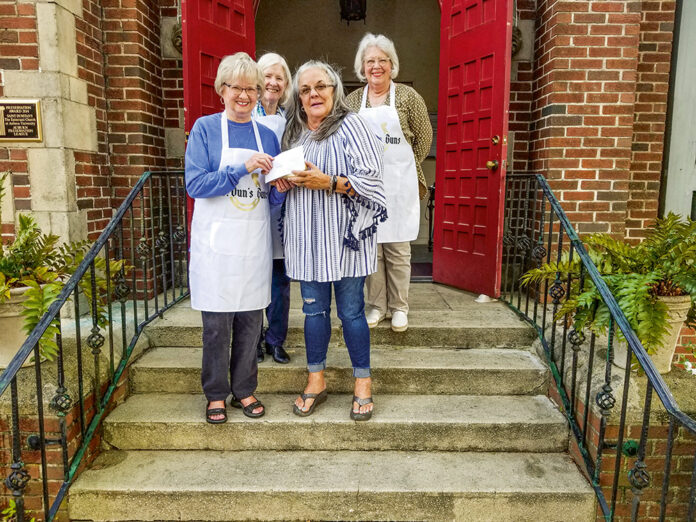 AUBURN –
Worthy2 Advocates for those who have been exploited through sex trafficking or commercial sex so they may reclaim their dignity and self-worth. Its team compassionately guides survivors as they discover freedom from exploitation. Worthy2 is a program that is under the umbrella of Envision Opelika which helps to integrate men, women and children back into safety and help them adjust to a new life when they are rescued from sex trafficking. They provide housing, food, clothes and safety as well as training through continued schooling or help with a career.
St. Dun's Buns is a baking for a donation group using donations to distribute to worthy organizations in our area. The organization may be connected through its Facebook page at St. Dun's Buns and orders may be made through the sign-up genius at:
www.signupgenius.com/go/805084dadae2ea5f58-stduns. All proceeds from the donation for baked goods go toward community outreach through St. Dunstan's Episcopal Church.