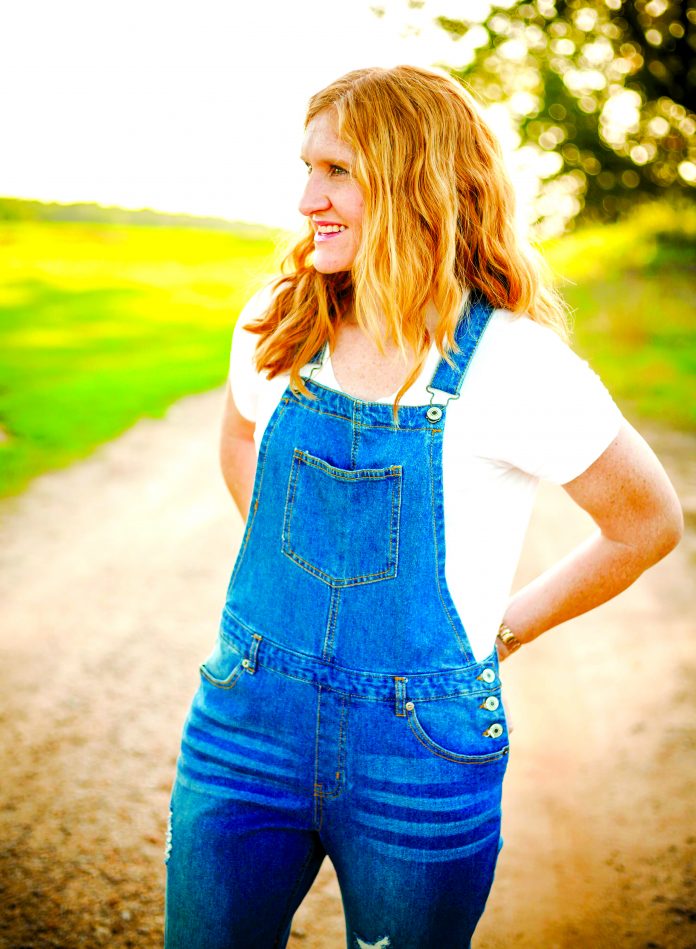 By Bradley Robertson
There are some restaurants among locals that you hear about a time or two and forget, and then there are restaurants that spark local chatter and conversations for years to come.
I have literally been dreaming of visiting SpringHouse for years. The taste of fine wine and their famous pimento cheese lingering in my mouth long before I finally picked up the phone to make our reservation.
I was curious. Could SpringHouse meet all my expectations? I was sure hoping so, but I wouldn't know until I finally took my imagination on the road to find out.
My husband and I set out on a Thursday evening around 6 p.m. heading west on 280, a 40-minute drive of catching up and telling stories. I've learned in marriage you can go in passing for days and not even have a second to tune into each other. Isaac and I long for this time together, quiet time, time to slow down and what better purpose than the sharing in food and wine.
A few miles later as dusk settled in, we found ourselves on a slow moving, calm two-lane highway. I was giddy as a kid showing up to Disney World. I laughed at myself. How bizarre that something as simple as wine can evoke so much excitement? Perhaps I am easy to please, or maybe I love wine too much.
Either way, the time had come upon us. Was this SpringHouse pleasure real?
Tucked away from the highway, we pulled up to a beautifully landscaped restaurant set atop flat plains and gardens and trees for miles. The sun had begun to set far in the distance. The calm evening air and dark night upon us made for the perfect picture of romance. Hand in hand we walked the sidewalk trimmed in fresh lavender. Isaac opened the door to our hostess. As I heard laughter coming from the dining room, I knew this is just the place I wanted to be.
As we were led to our table, I first recognized how hoppin' and busy this place was for a Thursday night.
A dining room full of tasty table treats and wine galore. Smiles and a feeling of fellowship all over the restaurant.
We lucked up and got a two-seater table right in front of the visible chef's kitchen and bar. I immediately spotted the head chef, Rob McDaniel. He was a working captain on deck, with a team full of assistants and cooks. God placed me right in that chair this evening, a beautiful view of the passion and work that goes into gourmet food and service.
It was top of the line. Bustling servers, chefs and attendants not missing a single beat to be sure every individual in this grand place felt the attention of just one. Wine being poured, food being served, a haze rising in the kitchen from many hands slaving over fresh veggies and steaks. As much excitement as I could see going on all around us, Isaac and I felt the stillness of just us. He and I. A Springhouse pleasure? My answer was yes, and our night had just begun.
We were quickly greeted by a host tending to our immediate need of a wine tasting. He was delightful and treated us to samples of tasty wine until we each found our perfect match. Isaac opted for a cabernet from Italy and I hit the jackpot with "Red Cap" from Montinore Estate, a pinot noir from Oregon. Oh how my mouth was in heaven, soothing and luscious. I've learned to take my time with red wine, not wanting my fancy party to ever end.
As soon as wine was poured a plate of pimento cheese, celery and pita chips was delivered to our table, "compliments of the kitchen." We both grinned like children. I'm sure the "kitchen" had no idea that this is one of my husband's favorite foods. He is a cheese critique and connoisseur. I was almost nervous to see if it passed the Isaac Robertson taste test. It did. "I've made a lot of pimento cheese," he said. "And I've eaten a lot too. But I'm positive this is the best one I've ever had."
He was right. Creamy and subtle yet strong. And a plentiful portion. You wonder, how can one pimento cheese dish really be that much better than the next? The answer, it just can. It's that simple. In southern culture, if you eat enough of it, you learn which ones are the true winners. It was soon gobbled up and we were on to browsing the menu for dinner.
I am notorious for not being a good decision maker. I like it all. I like to try new things at restaurants as well as choosing a classic favorite. As I adore a good salad, I chose the "Lil Gem Salad." Crispy onions, blue cheese, bacon pieces and red wine vinaigrette atop baby iceberg. I paired it with their house-made "lamb sausage," covered in grilled peppers and onions, garlic, lemon and olive oil.
Isaac always goes full force on his entree, choosing the house pork chop, paired with local lima beans, lady peas and squash upon request. A Southern match for this man raised in farm country.
The relaxing time after ordering dinner is always my favorite. No rush to be fed, just space to enjoy the place and savoring the time between us. Our world today offers us little time to be still. Why is that? Is it us or the world surrounding? I've gotten quicker to jump into the still of life, making time stop.
SpringHouse did this for us. Chatting and laughing over wine. Knowing it wasn't about the food, but the experience that a place can bring between people.
Our food was soon delivered. Isaac requested a side of corn bread and the kitchen obliged. We graced the meal before us and the hands that prepared it, truly thankful for our time together and our daily work that brought us here.
We dove into our dinner and it was delicious, all of it. The lamb sausage was my favorite of the night and we did not leave a morsel on our plates. We enjoyed every bite and took our time in this new place of rustic elegance. Our service was exceptional, and although the dining room was full, we felt at home in our own little nook. I cannot say this for all restaurants we visit, something Isaac and I value and seek in the places we go.
We soon sipped our last bit of wine and closed our ticket with our server. No real desire to leave, just life and work before us the following day. We said goodbye to a lovely evening and my good farmer gave me a big hug under the starry sky. These are the evenings that keep us together, savoring the life we've been given.
Did SpringHouse meet my expectations? Absolutely, and a little more actually. I'm taking my girlfriends next week. As for the farmer and I, it was a night we will always remember and I'm certain we will have many more to come!
To make a reservation at SpringHouse call 256-215-7080. You may also find them on Facebook and Instagram.
Bradley Robertson is a local mother, wife and creative. She's an Auburn University graduate, loves good food and getting outside with her family. She enjoys feature writing, as well as southern culture and lifestyle writing.