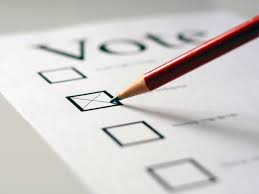 By Fred Woods
Editor
In case you haven't heard,  Alabama is going to have a special election to choose a new U.S. senator to replace former senator and now U.S. Attorney General Jeff Sessions.
The Primary is scheduled for Aug. 15, 2017, followed by a run-off election on Sept. 26 and the General Election on Dec. 12.
Currently, former Alabama Attorney General Luther Strange holds Sessions' vacant seat, but state law requires for a governor to call a special election to replace a senator – a law that former Gov. Robert Bentley ignored when he appointed Strange in February of this year.
The Alabama code says that the governor should "forthwith order an election to be held," to replace a U.S. senator. But when Bentley appointed Strange, an appointment criticized by many in the state, Bentley said he would not call a special election in order to save the state money.
Current Gov. Kay Ivey chose to follow the law  and announced the above election schedule. In Ivey's press release announcing the special election, she acknowledged the potential cost to the state. "However," she added, "following the law trumps the expense of a special election."
Eleven (11) Republicans and eight (8) Democrats have qualified to run for the seat. Two additional Republicans qualified but have withdrawn.
The purpose of this article is not to tell you who to vote for, but to inform you as to the key dates and procedures to make your voting easier.
First, some key dates:
– July 31, 2017 – Last day to register to vote in Special     Primary.
– Aug. 10, 2017 – Last day to apply for absentee ballot for Special Primary.
– Aug. 14, 2017 – Last day to deliver absentee ballot by hand or have it postmarked.
– August 15, 2017 – Special Primary Election. Go vote!
– Sept. 11, 2017 – Last day to register to vote in Special Primary Run-off Elections.
– Sept. 25, 2017 – Special Primary Run-off Elections. Go vote!
– Nov. 27, 2017 – Last day to register to vote in Special     General Election.
– Dec. 12, 2017 – Special General Election. Go vote!
Second, registering to vote:
If you are not sure you are registered or not sure where you go to vote, go on-line to www.leeco.us  and, on the left side of the page, click "Where do I vote?" and follow the instructions. (Don't be confused if the page doesn't mention the special election. Apparently the Secretary of State hasn't gotten the word yet.)
If you don't have a computer (or a smart phone), you'll have to go to the Lee County Board of Registrars and ask. This may get confusing since they are about to move from their location in the courthouse. They may be in the Lee County Meeting Center on Tenth Street behind the courthouse or they may be at the old Lee County Board of Education buildings on South Railroad Avenue in Opelika. Call them at (334) 737-3635.
If you need to register to vote you need to fill out the one-page "State of Alabama Voter Registration Form."
You may down-load this form from the internet web site www.AlabamaVotes.gov  or obtain paper copies from the registrar's office or other government offices.Filling out the form is fairly straight-forward but Board of Registrars' representatives do have a couple of requests: first, it is extremely helpful if you provide your driver's license number as this number is unique to you and aids in identification, and secondly, if you have a lot number or apartment number in your address, make sure it is entered on the form as the post office will not deliver your voter identification card to you without these numbers.
The filled-out form must be either mailed or otherwise delivered to the county registrars' office or the Alabama Secretary of State's Office in Montgomery.
Third: a new Alabama law prohibits "cross-over voting." This means if you voted in the Democratic Primary Election, you may only vote in the Democratic Run-off Election. You cannot cross over and vote in the Republican Run-off Election. And vice-versa for the Republican Primary.
If you didn't vote in a Primary Election, you may vote in the Run-off Election of your choice.
The Cross-Over Rule starts over with each election cycle and applies only to Primary and Primary Run-off Elections. Naturally it does not apply to a General Election.
Finally, you'll need an acceptable photo ID when you go to vote.
Some acceptable forms of identification are valid Alabama driver's license or nondriver's ID, valid Alabama Photo Voter ID card, valid state- or federally-issued photo ID, Valid employee picture ID from federal, state or local government or institution of higher learning, or valid military or tribal picture ID.
If you don't have an acceptable form of identification, you can obtain a free Alabama Photo Voter ID card from either the Alabama Secretary of State's office in Montgomery or from the Lee County Board of Registrars' office. Download an application form from www.AlabamaVotes.gov  or pick up the form from either of the above offices
Now make sure you don't miss these deadlines and procedures, and be sure to vote for the candidate of your choice.