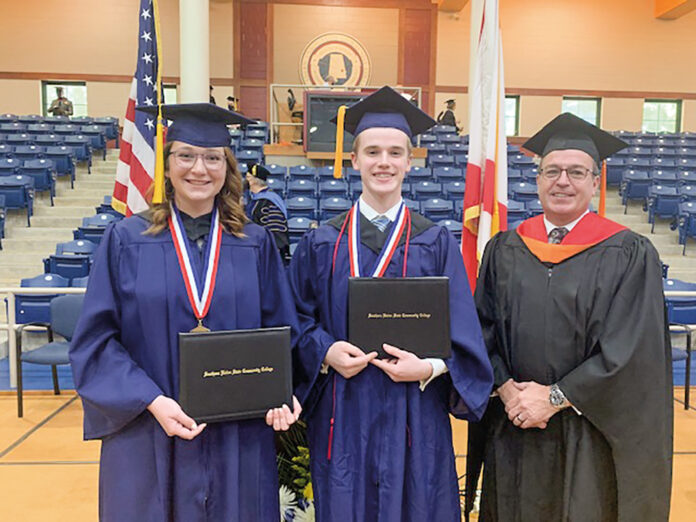 Contributed by SUSCC
Southern Union State Community College (SUSCC) celebrated its Commencement Ceremony on May 7.
Originally chartered by the Southern Christian Convention of Congregational Christian Churches, SUSCC was established in 1922 and welcomed its first class of 51 students in 1923. The college's current enrollment totals almost 4,000 students. One hundred ninety-two students participated in this year's graduation ceremony.
"Graduation is the most important day on our annual calendar because we recognize our students for their commitment and hard work in reaching their goals. It is especially fitting this year, as this class faced unique challenges with COVID, but persevered and finished their degree," said Todd Shackett, SUSCC President. "We are honored that these students chose to be a part of the Southern Union family and wish them all the best in the future."
Lee County Sheriff Jay Jones served as the ceremony's keynote speaker.
Receiving the award for the Most Outstanding Students in the academic division was McKenzie Gay. Gus Bell was named Most Outstanding Student in the technical division and Allison Bethea was named the Most Outstanding Student in the health sciences division.
With campuses in Wadley, Opelika and Valley, Southern Union is the second oldest two-year college in the state of Alabama.