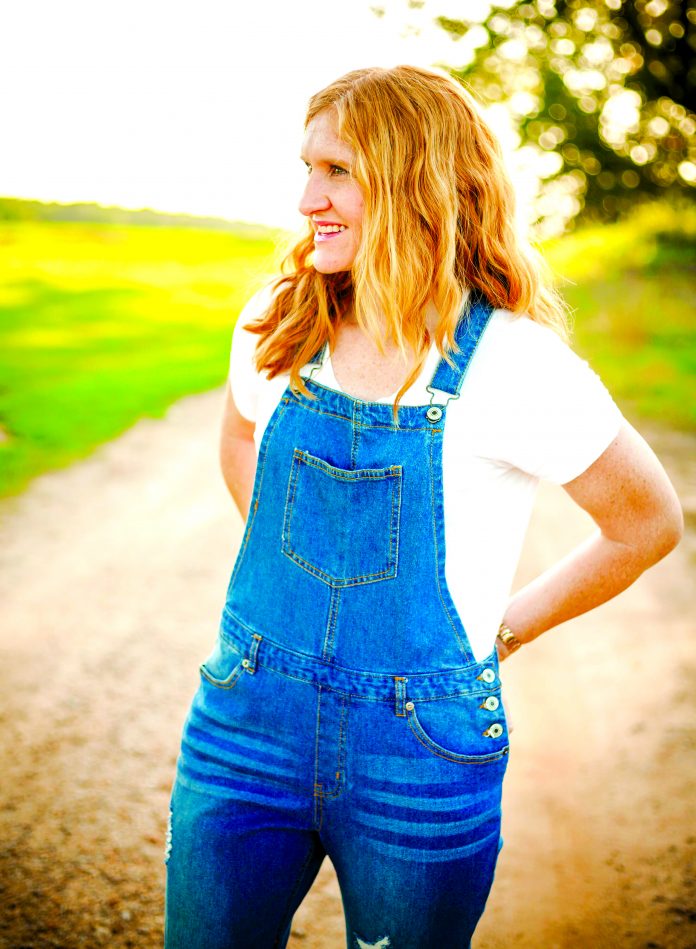 By Bradley Robertson
For the Opelika
Observer
First, I want to give a shout out to moms everywhere. Everything seems to have turned upside down, but we are conquering! Everywhere I look, moms are creating new ways to have fun and serve their families and it's amazing!
Second, all these new things certainly have been a daunting task. However, I think it's easier than it appears.
The big idea for our family has been to stay outside as much as possible. I try not to complicate matters and I stick to the basics while also respecting health recommendations; hand washing and staying six feet away from others.
Other than myself going to the grocery and checking on my parents, we are absolutely in "physical distance" mode. In our day-to-day living, we are not scheduled, we try our best and we are seriously trying to make the most of our time. We work, we play, we chill, we eat, we cry, we laugh, we yell, we forgive and we keep on moving.
So here's the thing, we really are not home-bound. We are putting distance between others, but we can leave home and find new places to adventure and do school outside. Pack a picnic, take a blanket, bring some toys, maybe a journal and see where you end up.
I'm suggesting a handful of places to visit locally. All outside, with ample space as to not come in contact with others. I bet there are plenty more, but this is a start. I hope this gets you thinking, having fun and gives your family some backyard relief.
Davis Arboretum: Sissy and Shep loved this one last week. The flowers and trees are lovely this time of year and the park is large enough to not meet up with other people. There are trees to climb, paths to run, a waterfall where we saw two snakes, creeks to jump over and so much more. We took a blanket and the kids thought that was hysterical. They played on it over half an hour and got out lots of giggles and energy. Snacks were a win and I loved this outing as well.
Memory Gardens: This is right next to the Arboretum and we visited the same day. There is a beautiful pond here with lots of turtles. My two played on the rocks for the longest time and I had to beg them to leave the turtle pond. There is plenty of space to run and no one was there except us. The scenery is beautiful and the kids are asking to go back this week. It is located directly across the street from the Presidents House.
Kiesel Park: This park is very big as well. Lots of paths to walk and run on, and a great park for dogs. There is a pond here too and plenty of space to adventure and roam and even have a rest. There are shade trees and the spring scenery is nice here too. Great spot to bring a football or soccer ball and maybe even a basket of simple toys for girls or boys. Also a pleasant spot to knock out school work or create simple art.
Bike Ride on Auburn University's campus: This is on our list this week. My kids think this is the most fun to have in town any day. The weather is perfect right now and no students walking around anywhere. You could even do scooters and be sure and pack a snack to take breaks along the way. I'm going to take a backpack and let the kids lead the way. You can't go wrong here. If you don't have the space to pack bicycles, just go for a leisure walk and park at Toomer's Corner. Let the kids be the guide, with no particular agenda. I even thought of making a list of the most popular buildings and letting them hunt them down. This would give them a plan and keep their interest too.
Chewacla State Park: This place is never crowded. It is beautiful and there is plenty of outdoor space to roam, eat, play and get dirty. The first little park overlooks the lake and has a bridge leading to the middle park. This area has tables to eat and playground equipment. The favorite for older kids is the windy paths at the top of the hill, leading down to the waterfall and the rocks. It's a luscious sight and we typically stay here for over an hour. We always pack snacks, drinks and a change of clothes.
I think we can all agree that the timing on weather, with this odd season we are in, could not be any better. We are lucky to get outside every day and breathe fresh, Southern air.
Cheers to the weekend everyone! Let's go out and enjoy it!
Robertson is a local mother, wife and creative. She's an Auburn University graduate, loves good food and getting outside with her family. Bradley enjoys feature writing, as well as Southern culture and lifestyle writing.