Contributed To
The Observer
AUBURN. —
Auburn University's Kreher Preserve and Nature Center presents S'more Fun with Mom, Lee County's mother/son adventure.
"S'more Fun is a fun and exciting tradition for mothers and sons in our community," said  Michael Buckman, center manager. "It is a wonderful evening where moms and sons can connect and spend some quality time together in an educational and fun, outdoor environment."
S'more Fun with Mom includes a full evening of activities. Patrons will begin with a special craft activity to create a keepsake art project and have access to a photographer to get memorable photos. Then, a cookout dinner will be served including hotdogs, chips, fresh fruit and lemonade. And finally, a guided group hike will lead patrons down some of Kreher's trails and lead back to the fire pit for roasting marshmallows, making smores and listening to a fantastic storyteller to close out the evening.
"Traditionally, S'more Fun has been offered only two days, but this year, we are very excited to add a third day and make it a Family Night," Buckman said. "We have had request from many dads in the community who want to join the fun with their children; or moms who only have daughters. This year, the whole family is welcome to join on Family Night."
S'more Fun Family Night is Thursday, May 5, and is open to the entire family — children under 3 do not need a  ticket. S'more Fun with Mom is Friday and Saturday, May 6 and 7 and is for boys aged 4 to 12 and their moms. All three nights start at 6:00 p.m. and wrap up by 8:30 p.m.  The cost is $30 per parent/child duo and $10 each for any additional children.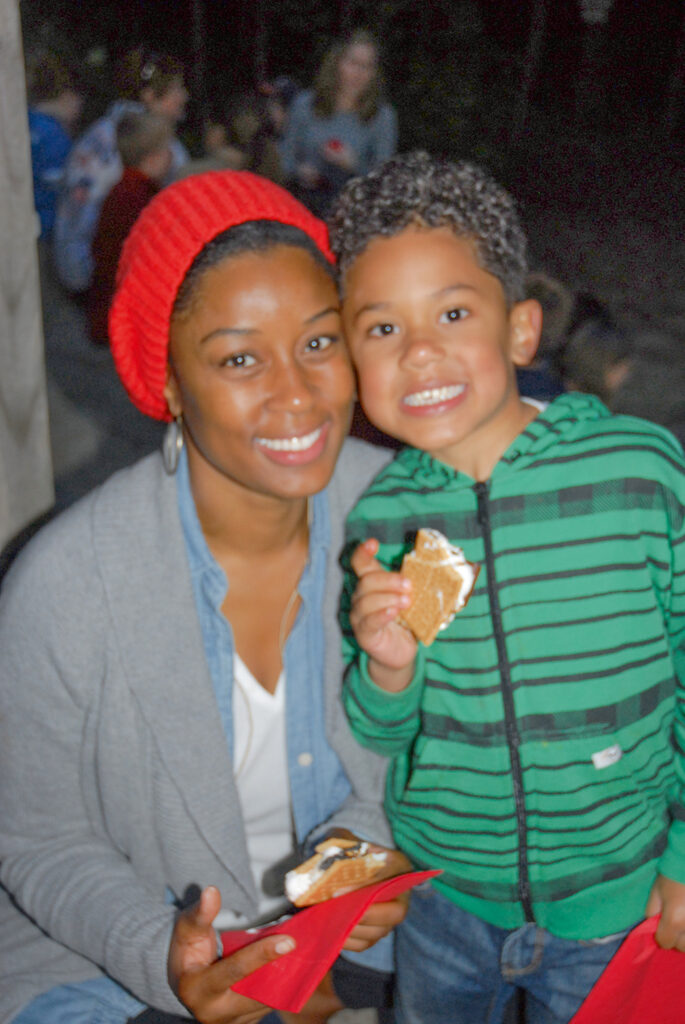 Tickets are available at the http://wp.auburn.edu/preserve/smore-fun-with-mom/
The Kreher Preserve and Nature Center is a nonprofit, outreach facility of Auburn University's School of Forestry and Wildlife Sciences, providing education, recreation  and leisure resources for local communities and the region. With nearly 120 acres of preserved forest and waterways, the nature center features over 6 miles of shaded hiking and running trails, in addition to a year-round calendar of nature-focused events, workshops and educational opportunities for all ages. Kreher is open with free admission every day of the year from dawn to dusk. Visit www.auburn.edu/preserve to learn more.
PHOTOS CONTRIBUTED TO THE OBSERVER