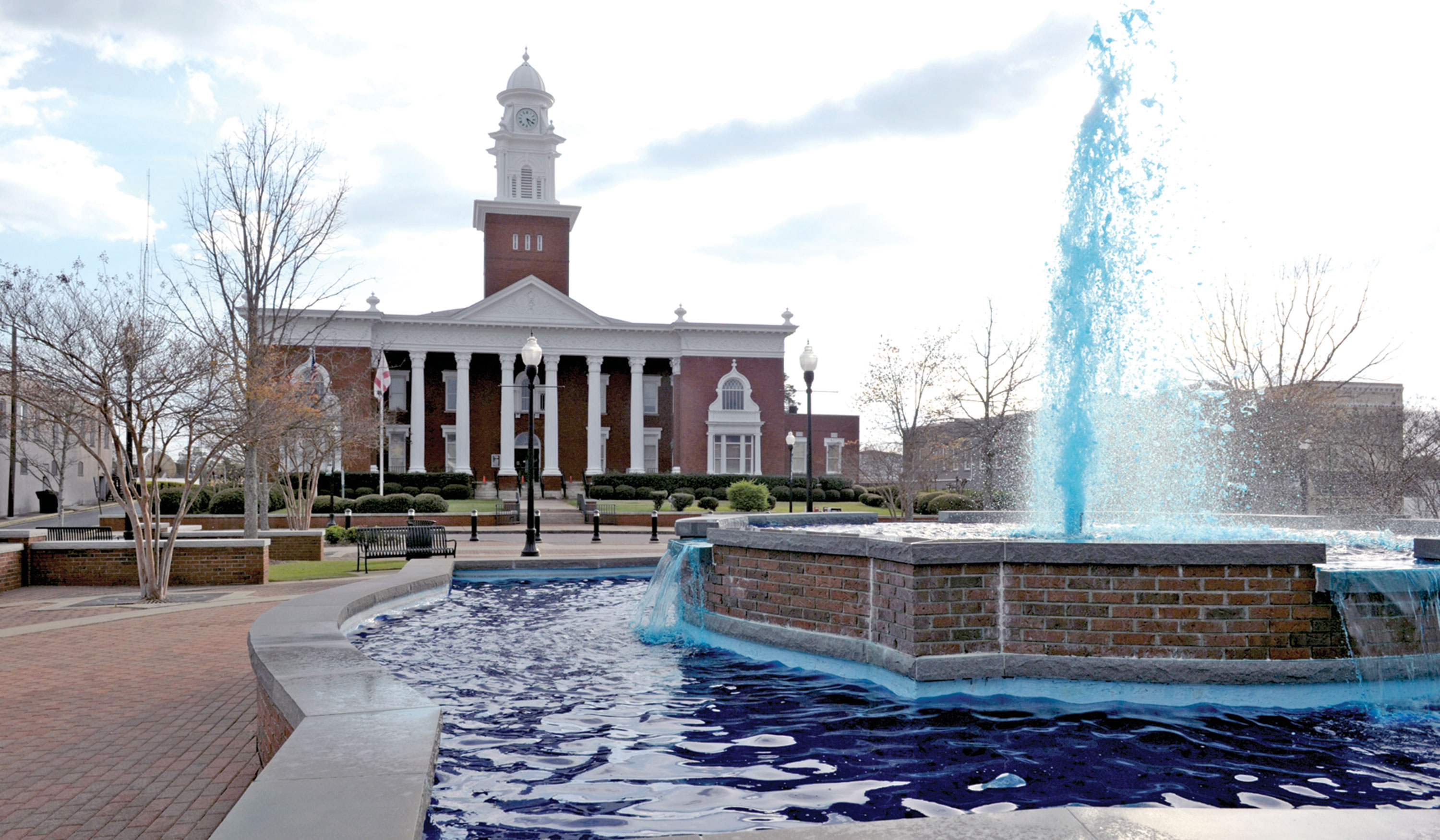 By Fred Woods
Editor
The Lee County Commission was told last Monday that Norfolk Southern Railroad had begun the long-awaited installation of safety equipment at the railroad crossing across from Smiths Station High School. The $300,000 undertaking, whose beginning dates back to early 2011, will, when completed, substantially improve the safety of the formerly unguarded crossing where hundreds of teenaged drivers cross at least twice a day, at least five days a week and where several car-train accidents had occurred, the most recent within the last month.
"It's a wonderful day in District 3," Commissioner Robert Ham said. County Engineer Justin Hardee promised to keep the commission informed on progress of the installation.
Hardee also reported to the commission on Association of County Commissioners (ACCA)-backed proposed legislation for a temporary three-cent increase in gasoline and diesel fuel taxes to fund a $1.2 billion bond issue for road and bridge improvements. The proposal is known as ATRIP-2, for the highly successful Alabama Transportation Rehabilitation and Improvement Program which provided nearly $1 billion for road and bridge improvement during 2012-2013.
If passed by the up-coming session of the Alabama legislature, Lee County would receive $29 million, divided between the county ($23.2 million) and the cities of Auburn and Opelika ($5.8 million). Drafters of the legislation estimate 14 years for the three-cent tax to repay the bond issue, after which the tax would automatically cease.
If Lee County chose to use its entire allocation to resurface roads, it would fund approximately 125 miles of road and generate a total county economic impact of over $145 million in the form of new jobs, improved safety,lower vehicle maintenance costs and other economic development opportunities.
Commissioners approved a resolution in support of the proposal to be forwarded to appropriate state legislative officials. A similar measure, calling for a six-cent-per-gallon fuel tax increase failed to pass in the last legislative session.
Rita Smith, Public Information Officer of the Lee County Emergency Management Agency, was recognized and congratulated by the commission for earning her Bachelor of Science degree in Emergency Management from the Jacksonville State University. The degree was awarded last December.
In other action the commission:
– approved an application for a Fillmer Family Cemetery near Lee Roads 100 and 166 in south central Lee County,
– approved a salary study of the Lee County Sheriff's Office to be done by Dr, James Buford, Auburn management consultant, at no cost to the county,
– gave permission to the A-O Tourism Bureau to engage Revenue Discovery Systems (RDS) to collect the county lodging tax,
– approved changes in pay range assignments for positions in the Probate and Revenue offices,
– for the appraisal office, approved an aerial photography agreement for this work done every three years (with Kucera International, Inc.) this time, and
– approved a $44,000 increase in the aerial photography line item in the 2017 Appraisal and Mapping Budget.