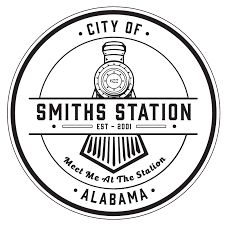 By Morgan Bryce
Associate Editor
The Smiths Station City Council approved a motion setting times for Halloween trick-or-treating festivities within city limits during its regular meeting last Tuesday night.
Trick-or-treaters will be able to fill their candy bags from 5:30 – 8 p.m. E.S.T. on Oct. 31. According to City Clerk Scott Johnston, the motion enables local law enforcement to be aware of what times they can expect increased activity and traffic in the city.
Mayor Bubba Copeland also expressed his care and concern for those affected by Hurricane Michael last week, a Category 5 storm that wrecked the Florida Panhandle.
"I want to remember the people on the Gulf Coast and Sawgrass portion of Alabama who were affected by this storm. They are on our hearts and minds during this time," Copeland said.
In other business, Copeland updated the council on the status of the city's planned veterans memorial project.
The Smiths Station City Council meet on the second and fourth Tuesdays of each month, with their work session starting at 5:30 p.m. E.S.T. and regular meeting at 6 p.m. E.S.T. They meet at the Smiths Station Government Center, which is located at 2336 Lee Road 240.