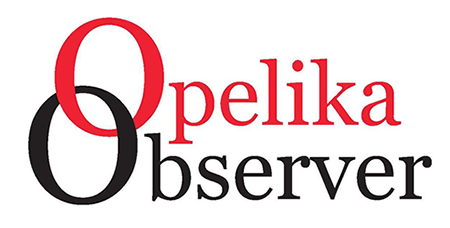 By Kayla Evans
for the Opelika Observer
Smiths Station City Council met on Feb. 9 and voted to authorize Mayor F.L. "Bubba" Copeland to enter into a contract with Lawrence Larry Park as the parks and recreation manager of facilities for the city of Smiths Station.
The council also voted for the city of Smiths Station to accept the requested quote and enter into a contract for the construction of the sidewalk and circle pad for a city clock tower to be built in front of the Smiths Station Government Center.
It will be located right behind the main sign for the city. It will be a 15-foot circle with a city clock tower on it, and a 20-foot sidewalk will lead up to the circle.
Along with approving those two resolutions, the council also thanked the men and women who are working tirelessly on the "Love Like Lexi Project."
Andrea Mills introduced the "Love Like Lexi Project" to city and county officials on Jan. 19. Mills' daughter, Lexi Webb, took her life nearly two years ago, and Mills' mission is to understand why.
There have been five Smiths Stations student suicides between the ages of 13 and 18 within the last five years. The "Love Like Lexi Project" is a suicide-prevention program that Mills hopes schools will implement to help students choose life.
On Saturday, an event was held to raise awareness. Over 250 attended, signed a poster and promised to live. Most of the people who attended were between 15 and 18 years old.
"No matter how bad it gets, choose life," Copeland said. "Always choose life. It will get better."