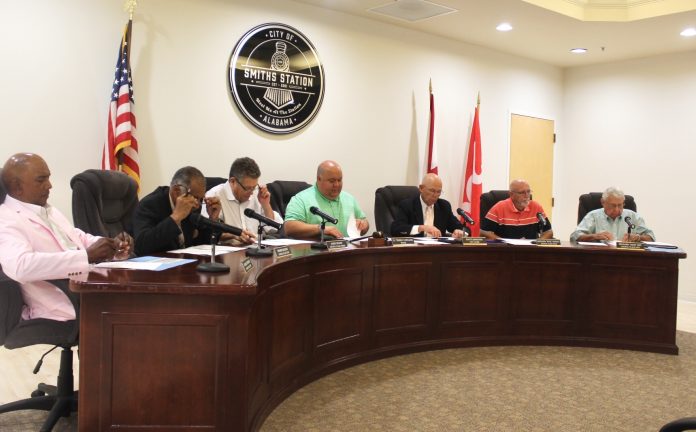 By Morgan Bryce
Editor
The opening of the historic Jones Store Museum was the focal point of conversation during last Tuesday's Smiths Station City Council meeting.
During the group's work session, Place 2 Member and Council President Pro Tem Morris Jackson asked City Clerk Scott Johnston for an update on the building's planned opening later this summer.
"From what I understand, the items that are being placed in the museum have been moved and are currently being staged and eventually they'll start cataloguing everything. It looks really, really good out there," Johnston said.
According to an interview with the city's Communications, Planning and Zoning Director Lisa Deason last summer, the museum will house Smiths Station-themed memorabilia, photos prehistoric artifacts and more to pay homage to the city's past. Once complete, the 523 square-foot space will serve as place for the "city to remember our past but focus on our future," according to a quote from Mayor Bubba Copeland.
Another focal point of discussion during the group's work session was the renaming of roads within city limits to either their original name or new ones. Following some discussion amongst members, Copeland explained to the council that that will not be a possibility unless they are wholly maintaining all of their city roads.
The council approved financial statements from the month of April presented by Chief Financial Officer Shelby Branton, its only item of business on Tuesday's agenda.
The Smiths Station City Council meets on the second and fourth Tuesday of each month with a work session beginning at 5:30 p.m. E.S.T. and regular meeting at 6 p.m. Their meetings are held within the council chambers of the Smiths Station Government Center, which is located at 2336 Lee Road 430.
For more information, call 334-297-8771, like and follow the city's Facebook page or visit www.smithsstational.gov.