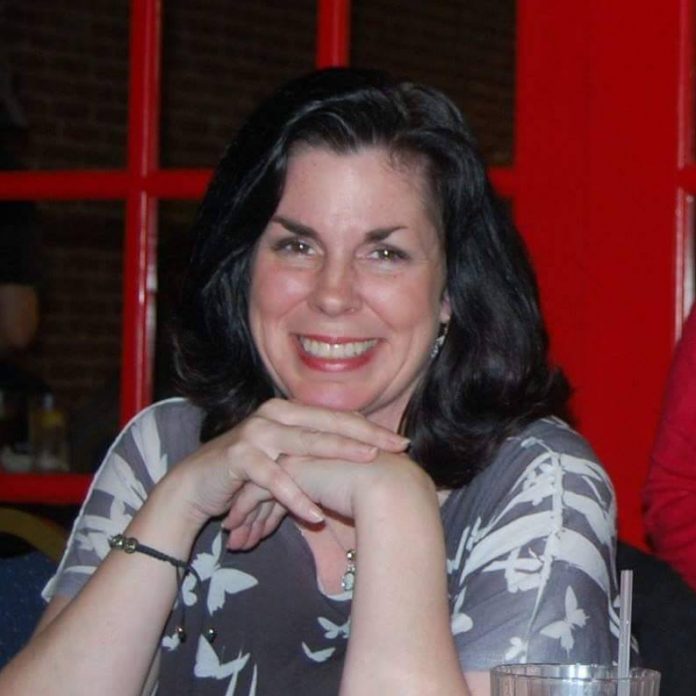 By Wendy Hodge
My grandmother, Gussie Coxwell, used to say, "Dreams are where our brain gets rid of all the junk we pour into it every day." Gussie was one smart woman. When I was a child, I dreamed of flying and being a mermaid. Somewhere around the age of family and responsibility, those dreams began to change. My nighttime imaginings took a turn towards the darker side.
When little children were my focus, I had terrible nightmares of being trapped in a sinking car, unable to get the children out. I would wake with panic coursing through my veins. Then they began dating, and well…. the nightmares did not improve. I spent many nights with visions of boys with twelve hands and no brain racing around my head.
Now that my kids are grown, you would think I'd revert back to flying and mermaids…. But I've seen way too many news stories and true crime shows to let my brain relax that much. For some time now, when I am asleep, a parade of my deepest fears plays out like a double feature in the Big D theater in Tiger Town. Wendy's Worst Nightmare: Featuring Sinkholes and Serial Killers.
I blame Keith Morrison and Dateline NBC.
This last Saturday, after another restless night, I took myself on a day trip. I cranked up the country music station, rolled down the windows, and let the fresh air bring me back to life. The sky was absolutely incredible … this ever-changing masterpiece hanging right above our heads, just begging to be marveled at. I was alone on the country road a few miles this side of
Providence Canyon, when I crossed a bridge and had to stop. Right in the middle of the road.
The view literally made me gasp. Not a sinkhole in sight.
Once I reached the state park, I was ready to hike. Inside the gift shop, I registered as a lone hiker. The lady behind the counter, who was at least my age if not older, looked me up and down and said, "Are you sure you want to do this, honey?"
I chose to smile as I said, "Yes, ma'am. Indeed I do."
I took my bottled water and headed out the door. The trail head was a just a few yards away, and I started down the slope into the canyon, taking my time and admiring the view. Ahead of me were two older gentlemen who were deep in conversation. I slowed my pace a bit because I cannot resist eavesdropping. And these two men did not disappoint. Turns out they were friends from high school who had not seen each other in over 40 years. Both had ridden their motorcycles from separate parts of the country and met at Providence Canyon on that Saturday to catch up. Just listening to the easy way they laughed and remembered good times, I could tell they had picked up right where they left off.
At one point, they stopped to rest, and I passed by them. They smiled at me, and it was a lovely thing to see. As I rounded the corner ahead of them, I heard one say to the other, "Brother, today I'm 18 again."
When the 100 degree heat had just about done me in, I returned to the shop to sign out. My friend behind the counter was all smiles. In a tone reserved for the feeble minded, she said,
"Well, look at you! You made it!"
Miracles never cease.
The air conditioning inside the car was heavenly, and I drove with the windows up for a while, headed… north, I think…
A few miles down the road, I passed through Lumpkin. On the corner of the main street, stands a Victorian house that is a delicate shade of lavender. And the wraparound front porch has sheer white curtains hanging from the railings, blowing lazily in the breeze. I had the strongest urge to go sit on that porch and just watch the day happen.
On the next block, there was a lemonade stand with two boys eagerly waiting for a customer. I couldn't resist. They did cartwheels when I pulled over. I bought a cup of the worst lemonade
I've ever had in my life and somehow managed to smile through it and drink the whole thing.
They watched, grinning. Then I bought two cookies of questionable origin and told them I'd save them for later. As I pulled away, they called out, "Thank you!"
The road took me through Richland where there is a house with a white concrete building behind it painted with enormous sunflowers. I smiled out loud as I pictured someone dipping their paintbrush in huge buckets of bright yellow happiness. Right next door is a house with a magnificent blue tin roof and seven rocking chairs, in the same shade of blue, all lined up in a row. I could almost hear fat raindrops hitting that roof. Imagine spending the day curled up in one of those blue seats with a good book and a thunderstorm!
As I drove on through the sunshine, the radio interrupted the music to tell us all about the latest disappearance of a college student and how all evidence pointed to one man being responsible for a string of homicides in the Midwest. I turned off the radio.
Where will I end up driving? Will a serial killer ruin my lovely Saturday? The powers that be tell me I'm at my word count limit, so join me here in a couple of weeks and we'll finish this adventure together.
Wendy Hodge is an Opelika native, an empty nester and lover of all things Opelika. She previously had a column titled A Word or Ten, which was featured in the Tennessee Star Journal and is currently awaiting release of her first novel with Harper Collins Publishing Company.