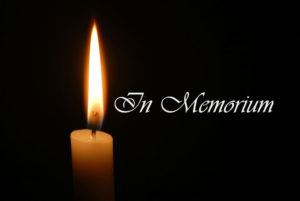 Sidney (Sid) Allen Carter Jr.
Sidney (Sid) Allen Carter Jr., 66, of Opelika, AL, died on August 29, 2019 at Oak Park Nursing Home and Independent Living facility in Auburn, AL after an extended struggle with dementia. He was born in Patuxent River, Maryland on September 14, 1952 to the late Sidney Allen Carter, Sr. and Marjory Jeanne McKelvy Carter. He married Jane Hagood Carter of Ocala, FL, his sweetheart and love of his life these past 44 years.
He grew up in Ocala, FL, graduating from North Marion High School in Sparr, FL in 1970, later attending Sante Fe Community College. At the University of Florida he studied ornamental horticulture and landscape architecture, earning the reputation of being a walking encyclopedia of knowledge about shrubs, trees, grasses, flowers and interior plants. He knew their names, the maintenance they needed, soil type required, and what they needed to flourish. He designed, built, and repaired irrigation and sprinkler systems for countless homes, schools, and businesses.
In working with his father in Ocala in the catering business, Sid learned to plan, cook, and serve delicious meals for large crowds. After moving to Opelika, AL, he volunteered to cook for his Sunday school class parties, with frequent requests for his famous key lime pies. He had a great sense of humor. One example of which is when he suggested that the class change the menu for the Christmas party from the traditional chili supper to steak and shrimp, with his offer to cook. All but one member was in favor of the change. When the meal was served, Sid jokingly provided a unopened can of chili on the objector's plate.
Sid had a servant's heart and willing hands to serve his church family at First Baptist Church of Opelika. He volunteered to go to all of the adult classrooms at the church early on Sunday mornings to prepare the coffee for each class. Community service included his role as Scout Master for Boy Scout Troop 45 in Opelika. Numerous young men under his leadership became Eagle Scouts.
He was devoted to his wife, Jane, and two sons, Justin and Cody, balancing his work and family time with his love for the outdoors. At an early age, he introduced his sons to fishing, hunting, and boating.
Sid is leaving this Earth a more beautiful and better place, as seen in the trees, grasses, flowers and colorful landscape shrubbery he planted, and in the irrigation systems he designed to nourish them. Wherever his work took him, his kind helpful character and strong work ethic enhanced the environment and blessed the people in it, while setting an inviting example of a life of love, labor, and Christian living.
He was pre-deceased by his parents Sidney and Marjory Carter of Ocala, FL.
He is survived by his wife, Jane; and sons: Justin (Jessica) Carter of Opelika and Cody (Izabela) Carter of Chelsea, AL; one granddaughter, Emilia Carter of Chelsea, AL; his brother, Steve (Shirley) Carter of Ocala, FL; sisters: Lisa (Randal) Bethea and Cheryl (Bill) Breen of Ocala, FL and numerous nieces and nephews.
The family would like to thank Oak Park Nursing Home and Independent Living Facility, Compassus Hospice and Palliative Care of Auburn, AL, and ComfortCare Hospice of Talladege, AL, for their very skilled and compassionate nursing care to our loved one and his family.
No public funeral service was held. Friends were invited to visit with family on Sept. 7 from 10:00 a.m. – 12:00 p.m. in the Parlor of First Baptist Church of Opelika.
In lieu of flowers, donations may be made in Sidney's memory to the UF Foundation, PO 100243, Gainesville, Florida 32610.
Designate The Brooks/Hagood Scholarship on the memo line to support dementia research.