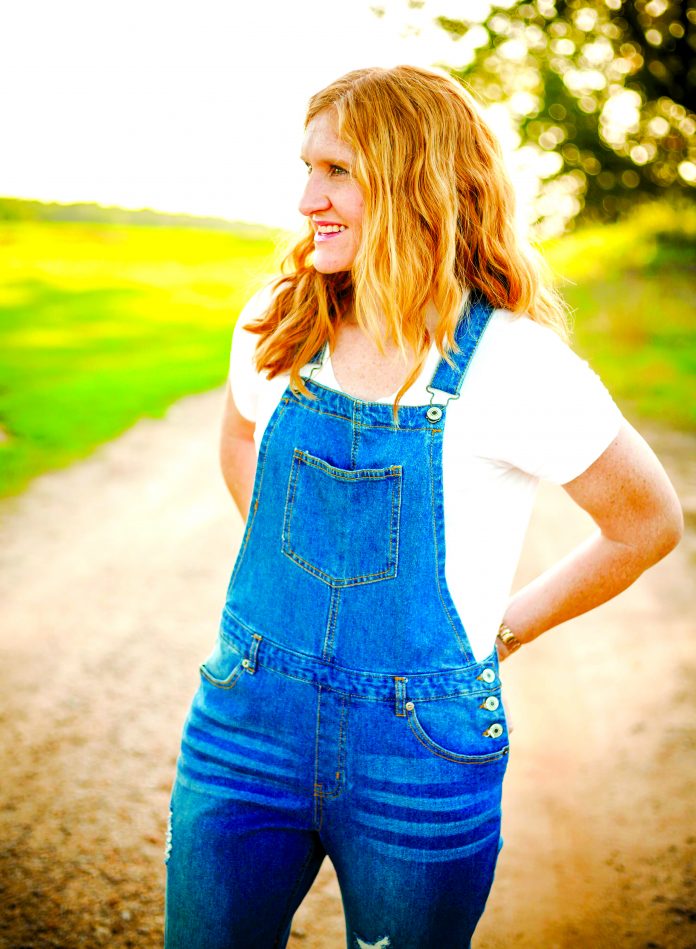 By Bradley Robertson
We started our Alabama Bucket List to create togetherness. I had a vision and an idea in mind, but I also knew it would likely mold and change and we'd end up creating something totally unpredictable.
Of the three kids, Shep has been the most into my idea of the "bucket list."
He asks, "When's our next bucket list?" or, "where are we going next on our bucket list?"
I love that he's thinking about it and getting into the ideas of adventure and getting out in the world.
Recently, Shep approached me and said, "I want to add to my bucket list."
This was simply the best, but I wondered what exactly he was thinking of doing. "What do you want to do for your bucket list?" I asked.
"I want to go to the Auburn Football."
Immediately my heart grew three sizes, just like the Grinch, and I was grinning from ear to ear.
This kid has won me over since day one, but when he showed me the joy and eagerness to attend the most awesome football stadium in the SEC and my alma mater, it was music to my momma ears. I laughed at his enthusiasm and assured him we would go.
The cool thing about living right here in Lee County is the quick ability to find Auburn tickets amongst friends and people we know. Sure enough, some acquaintances reached out to me and in no time, we had 2 tickets to Auburn v. Tulane.
I kept it a secret all week and upon his arrival home Friday after school, I told him to close his eyes, that I had a surprise. He giggled madly and closed his eyes tighter than tight.
He opened them wide and asked, "Are these tickets to the County Fair?"
Laughing I said, "no buddy, but that's pretty fun too. Me and you are going on a special date to the Auburn Football game!!"
We hugged with delight as he asked, "just me and you Mom?"
"Yeap. Just me and you buddy."
The next day, I'm pretty sure I was more excited than he was. My little fella's first Auburn football game.
I was happy as a clam, excited for Auburn, mostly excited to get to spend the day with my youngest boy.
A new adventure in his eyes, a day I hoped he would never forget, certainly a day I would remember forever.
I opted to park at the mall and ride the bus. Kids love a bus and it makes the day easy to get in and out of campus. If you've never done Auburn game day bus transit before, I highly recommend it. I was able to relax and just enjoy the ride with my buddy.
We arrived in perfect timing to walk into the stadium. Shep was in awe with the crowds and all the people. I love this age of questioning and allowing the big world to seep into their little minds.
"Where did all these people come from? Why are these campers everywhere? Do they sleep here? Do people sleep in these cars too? Can I get some candy when I get there?" My smile did not leave my face all day.
We made a quick path to our gate and I gave Shep his ticket. I snapped a quick picture and we walked hand in hand into the stadium. I actually got a little choked up. It was like I too was experiencing this longtime, family tradition for the first time. And in reality it was, the first time with my little boy, holding his hand and celebrating our day together.
We weaved in and out of crowds of people and Shep spotted cotton candy. "Hey Mom, can I have some of that?" We quickly swiped the blue cotton candy from the gentleman and were on our way. We found our section and walked into the larger than large Jordan-Hare.
For the first time, Shep was silent. I gave him time to take it all in and let his eyes see all the Auburn glory. The field, the fans and the big blue sky. A new point of view we got to see together for the first time. We counted steps to our seat and soon Shep was sucking on blue cotton candy. Of which he left no trace of sugary remnants, just a white stick, sucked it dry like a chicken bone.
Mr. Questions was into every detail, and I was into him. We soon stood for the opening of the night, led by a remembrance of Rod and Paula Bramblett. The stadium was in complete silence, just as it should be. A "War Eagle" soon rang out and the entire stadium erupted in unison. We are absolutely the Auburn family and these members will never be forgotten.
Shep hung his arm around my neck for the national anthem and he was star struck when the jets flew above our heads in an official "fly over." He was the only kid in that stadium to me. Time stood still for both of us. He watched as the eagle made her entrance onto the field.
"There she is Mom. I see him. How does she know how to do that? Does she get to eat the treat they gave her?" It was the best.
The band soon joined the field and Shep was quick to jump in to sing the Auburn Fight Song, along with his shaker going 90 miles an hour.
Shep has always been known for his liveliness and enthusiasm, into every moment and every second. He owned all the fun the evening had to offer. Every "War Eagle," every cheer, the dancing, the music and of course the food.
We lived it up, our mother-son Auburn date. There was no complaining about plays, no critiquing of the coaching. Just fun. Aubie, cheering for each touchdown and the beautiful sun setting in that perfectly orange and blue Auburn sky.
We often take for granted the Auburn luxury we live in. Experiencing Jordan-Hare with Shep allowed me to see the joy of an AUsome event through new eyes. The grandeous, larger-than-life stadium, all the way down to the simplicity of a bucket of popcorn. I got to redo all the greatness with my little buddy. A memory we will both hold in hearts forever.
War Eagle friends! Cheers to making football memories with your family too!