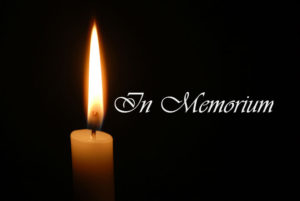 Shelton "Dean"
Bledsoe Sr
Shelton "Dean" Bledsoe Sr., 60, was a loving Christian man with a heart for helping others. He enjoyed all things Auburn, and spent his free time at Lake Martin. He was a family man who was always involved with his wife and children, and was an extremely hard worker, and loving father. He was formerly employed with Uniroyal, and more recently Si02 Medical Products. Mr. Bledsoe who died Wednesday, January 2, 2019 in Wauwatosa WI, following a battle with long term illness was born February 5, 1958, in Opelika, AL.
He is survived by his son, Shelton Bledsoe Jr., and daughter Shelby Bledsoe, his brothers Paul Bledsoe (Lisa), and Ken Bledsoe, his sister Gail Hall (George), and his mother Faye Bledsoe, as well as numerous nieces and nephews.
He is preceded in death by his wife Lei Smith Bledsoe, brother Steve Bledsoe and father Robert Bledsoe.
Funeral services for Dean Bledsoe Sr. of Opelika, AL are Wednesday, January 9, 2019 at 11:00a.m. at First Baptist Church Opelika. Burial is in Garden Hills Cemetery. The Rev. Dr. Mike King is officiating. Visitation is Tuesday, January 8, 2019 from 6:00-8:00p.m. at Jeffcoat-Trant Funeral Home.
Flowers are accepted in memorial, as well as donations to the Cancer Treatment Centers of America (2520 Elisha Ave. Zion IL, 60099) and to the Lei Smith Bledsoe Fund (c.o. Treasurer PO Box 162, Notasulga, AL 36866).
Jeffcoat-Trant Funeral Home and Crematory directing.