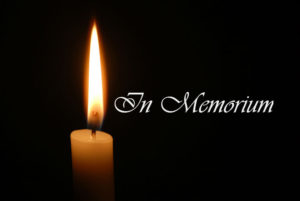 Shannon Dale Wester
Shannon Dale Wester, 50, passed away February 5, 2020 peacefully at this home. He was born April 11, 1969 in Fullerton, California to Dale Wester and Terry Deakins.
He grew up in the town of Dunedin, Florida where he graduated high school at Dunedin High. He then moved to Yorba Linda, California where he attended college at Orange Coast College. Shannon then relocated to the Auburn area where he transferred to Southern Union Community College and then later transferred to Auburn University where he graduated with a Building Science Degree. He was a highly valued employee at Donald H. Allen Development for 28 years and built many buildings throughout the Auburn and Opelika area. He was a devoted husband, father, brother, son, and grandfather. He was a loyal friend, a father to many and a perfectionist at everything he did. He loved going on cruises and being at as manyAuburn Football games as possible.
He is survived by his wife of 7 years, Kelly Wester; parents, Dale and Bridget Wester of Yorba Linda, California, Bob and Terry Deakins of Opelika; children, Katelyn Hamby of Opelika, Klent Wester of Auburn, Morgan Woodall of Auburn, Morgan Martin of Auburn, and Braley Smith of Auburn; brothers, Darren Wester of Ringgold, Georgia and Shawn Wester of Opelika, as well as many nieces and nephews.
A celebration of Life Service was held Friday, February 7, 2020 in the Chapel at Frederick-Dean Funeral Home at 3:00 p.m. with the family receiving friends from 2:00 until 3:00 p.m. in the Parlor at Frederick-Dean Funeral Home.