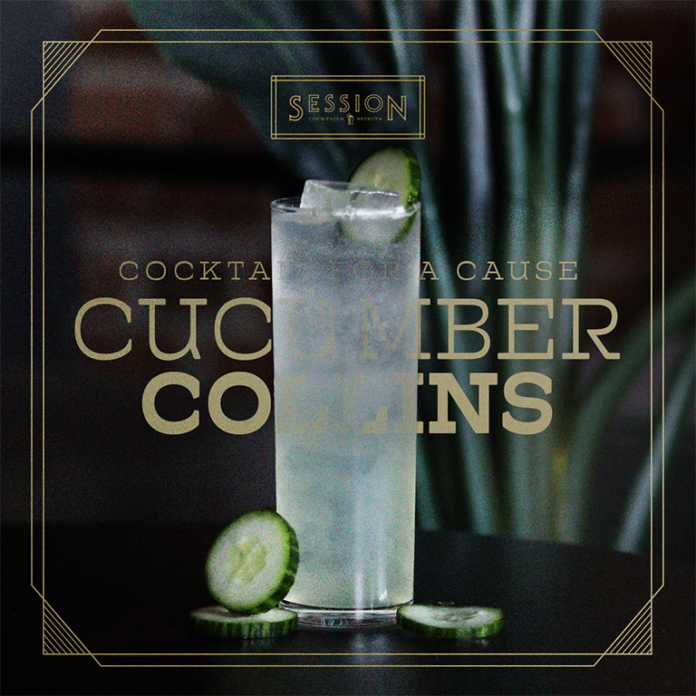 CONTRIBUTED BY NIKKI TAYLOR/MC SOCIAL
AUBURN —
Session Cocktails, a cocktail lounge originally out of Tuscaloosa, has brought its monthly partnership program to its Auburn location.
Session Cocktails features a "Cocktail for a Cause," an initiative that partners with different charities and nonprofits in creating a specialized cocktail in which they receive a portion of the sales. Tito's Handmade Vodka matches Sessions' donation every month to the nonprofit it partners with.
"One of our core principles as a business is to positively impact the people that work for us, our customers and the community we serve," said Hunter Wiggins, Session Cocktails owner. "Cocktail for a Cause really helped us hit the mark of positively impacting people's lives."
March's Cocktail for a Cause is a partnership with the Auburn Raptors program, a travel basketball organization located in Auburn. It is a nonprofit organization put together with the primary purpose of developing young athletes in the game of basketball on a more significant, more competitive level.
March's cocktail will be a Cucumber Collins, which is a cocktail made with Tito's Handmade Vodka, soda water and salted cucumber cordial. In addition to proceeds from March's Cocktail for a Cause, donations can also be made directly to the Auburn Raptors.
For more information about Session Cocktails and Cocktail for a Cause, visit www.sessioncocktails.com.
ABOUT SESSION COCKTAILS
Session Cocktails was opened in 2019 by Hunter Wiggins in Tuscaloosa, and it now has a second location in Auburn. It is a cocktail bar that focuses on pre-Prohibition and modern classic cocktails. Session is known for its stiff drinks, fancy glassware and funky atmosphere. Visit its Instagram page to see more @sessioncocktailsaub.