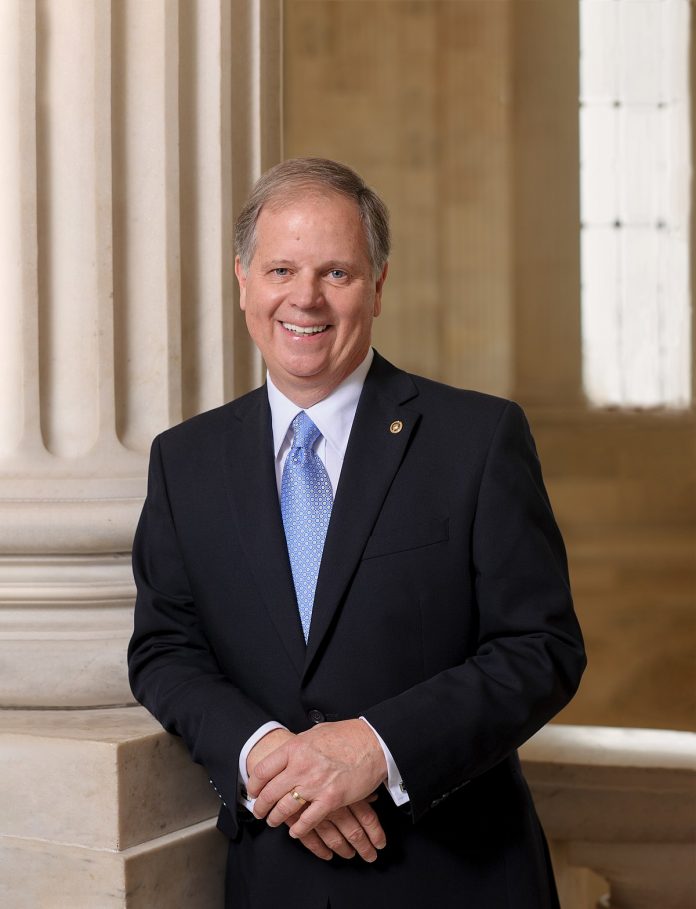 Special to the
Opelika Observer
U.S. Sen. Doug Jones (D-Alabama), alongside a bipartisan group of colleagues, has introduced the Time to Rescue United States' Trusts (TRUST) Act, which would create congressional committees specifically tasked to develop legislation to restore and strengthen endangered federal trust funds, like pensions, Social Security and Medicare.
"This important legislation creates a bipartisan path forward that gives us the tools we need to put our budget on the path to fiscal responsibility and upgrade our decaying infrastructure, protect pensions and Social Security benefits for retirees, and ensure that Medicare remains strong for seniors for generations to come," Jones said.
Without legislative action, the government's trust funds, which include Highway, Medicare Hospital Insurance, Social Security Disability Insurance, and Social Security Old-Age and Survivors Insurance, will be exhausted in the next 13 years.
The legislation was also sponsored by U.S. Sens. Mitt Romney (R-Utah), Joe Manchin (D-W.V.), Todd Young (R-Ind.), and Kyrsten Sinema (D-Ariz.), and U.S. Representatives Mike Gallagher (R-WI), Ed Case (D-HI), William Timmons (R-SC), and Ben McAdams (D-UT) have introduced companion legislation in the House of Representatives.
How the TRUST Act works:
U.S. Treasury would have 30 days upon passage of the legislation to deliver to Congress a report of the government's major, endangered federal trust funds.
Congressional leaders would appoint members to serve on "Rescue Committees"—one per trust fund—with the mandate to draft legislation that restores solvency and otherwise improves each trust fund program.
Rescue Committees would ensure bipartisan consensus by requiring at least two members of each party to report legislation.
If a Rescue Committee reports a qualifying bill for its trust fund program, it would receive expedited consideration in both chambers. While 60 votes would be required to invoke cloture for final passage in the Senate, only a simple majority would be needed for the motion to proceed, which would be privileged.