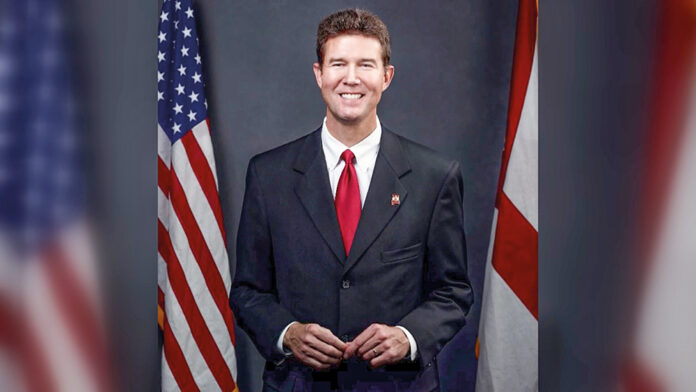 Contributed by the office of the Sec. of State
Last week, the Alabama Department of Examiners of Public Accounts released the Office of the Secretary of State's perfect financial audit, marking the first time in more than 14 years that the Secretary of State's Office had complied with all financial obligations and responsibilities.
Prior to Secretary of State John H. Merrill taking office in January of 2015, the agency's financial operations were on the decline. In the 2005-2007 report, one discrepancy was found, in the 2007-2009 report, three discrepancies were found, and seven discrepancies were found during the period ranging from 2009-2015. These issues ranged from not maintaining personal receipts, not establishing a comprehensive disaster recovery plan, not creating a backup voter registration database, not administering Help America Vote Act funds appropriately, not limiting access to company credit cards, and worse.
"Previously, public money was treated as disposable and there was a severe lack of accountability among the staff," Merrill said. "When we came into office, we established new expectations, procedures, and standards, and in turn, changed the paradigm for a successfully run government agency. We are excited to announce that the Office of the Secretary of State no longer operates at the speed of government, but instead operates at the speed of business."
This year's report, which spans from 2015-2019, found a perfectly clear audit.
"Reversing more than 14 years of agency inefficiencies would not be possible without the leadership, dedication, and drive of our seven division heads, and I am incredibly proud of their work ethic and determination to bettering the Office of the Secretary of State. Their work pays respect to the people of Alabama and makes responsible use of public funds," he concluded.
Secretary Merrill is supported by the following Division Heads:
David Brewer: Deputy Secretary of State and Chief of Staff
Clay Helms: Deputy Chief of Staff and Elections Director
Taylor Freeman: Chief Financial Officer
Adam Alexander: Director of Information Systems
Shemekwa Farrow: Director of Government Support, Authentications, and Trademarks
Elaine Swearengin: Director of Business Services
Beth Hall: Director of Uniform Commercial Code Services
The Office of the Secretary of State is proud to be in compliance with all state procedures and expectations.