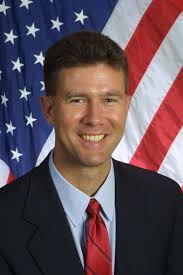 Special to the
Opelika Observer
The Alabama Election Fairness Project has been renewed in a Memorandum of Understanding between Alabama's Secretary of State John H. Merrill, Attorney General Steve Marshall, and Secretary of Law Enforcement Hal Taylor.
Since the memorandum's inception in March of 2015, the Alabama Secretary of State's Office has closed 902 of 924 citizen complaint submissions regarding voter fraud, with 22 complaints pending review. Additionally, six convictions have been brought forth upon voter fraud-related charges and two elections have been overturned, rendering those elections invalid.
The Alabama Election Fairness Project ensures that voting and election issues are handled fairly and equitably for all Alabama citizens.
"Our team is proud to have effectively proceeded in the continuation of fielding election fraud complaints in coordination with the Alabama Law Enforcement Agency and the Alabama Attorney General's Office. I am committed to preserving the integrity of our elections process and am pleased to reinstate our commitment to The Alabama Election Fairness Project," said Secretary Merrill.
For further details on the process of reporting suspected irregularities with the Fair Campaign Practices Act or to submit an allegation, please refer to the Alabama Secretary of State's website at www.sos.alabama.gov.