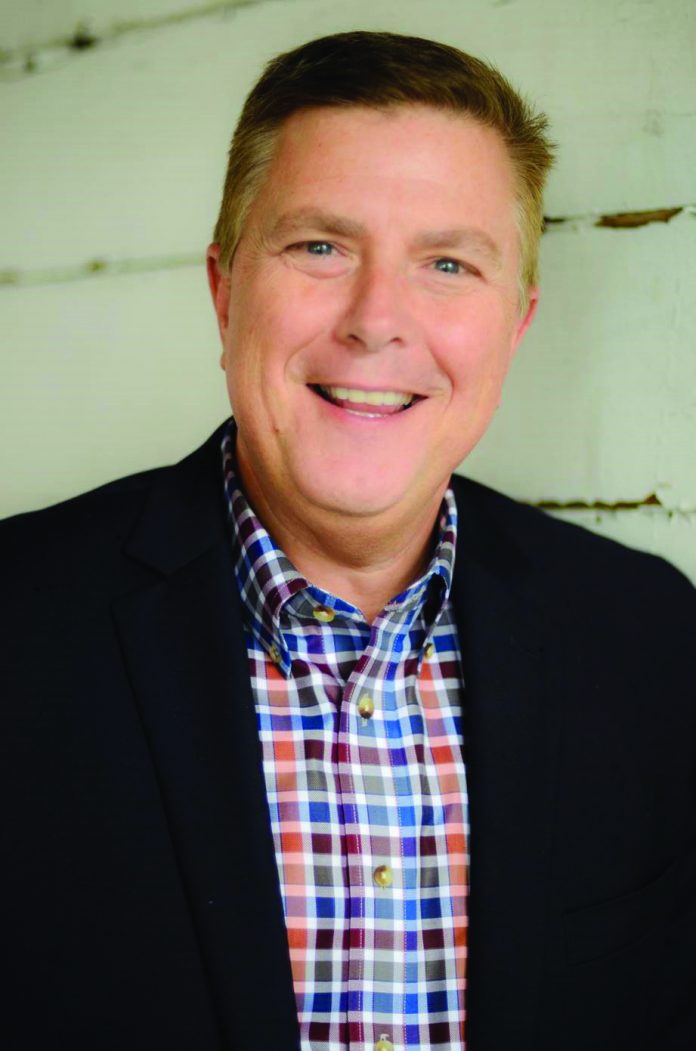 By Morgan Bryce
Associate Editor
Longtime evangelist and current Republican gubernatorial candidate Scott Dawson visited with Opelika Observer staff last Thursday to discuss his ideas and platforms to tackle statewide issues.
Following is a background on Dawson and an overview of his core beliefs and values that will guide him as Alabama's governor if elected.
Background
Dawson, a Birmingham native, said he felt an early calling to ministry. At 16 years old, he preached his first sermon, and four years later, founded what would come to later be known as the "Scott Dawson Evangelical Association."
Through his organization's large events/revivals like StadiumFest and the Strength to Stand Conference, Dawson's organization has reached thousands with a goal of "continuing to advance the Kingdom with the saving message of Jesus Christ. The SDEA exists to support the divine calling of Scott Dawson to proclaim to the world the good news of Jesus Christ."
Calling to run for
governor
Because of his friendship with Birmingham-based radio icons Rick Burgess and Bubba Bussey of "The Rick and Bubba Show," one of the nation's top-10 syndicated radio morning shows, Dawson took to the airwaves to announce his intentions to run for governor.
According to Dawson, however, the decision to run was something that he spent two years prayerfully considering, despite his lack of political experience.
"What I sense as I go through this is that God has placed me on this path, and He has been preparing me for this. I've worked with pastors, and people tend to discount them, but they're CEOs of an organization in a way," Dawson said. "But oftentimes, they don't agree on everything, and what I've done for the last 30 years is bring those leaders together and move them towards a common goal. And that would be my approach as governor, working to bring the parties together and move forward as a state."
Platforms
One of Dawson's main platforms is changing the public perception of Alabama politics. Corruption, scandals and a lack of transparency are things that he said will start to disappear under his leadership.
"It's time for politicians to be authentic, show transparency by doing what we say we're going to do," Dawson said.
Unlike many of his opponents, Dawson is not in favor of a statewide lottery. Instead, he said he believes the solution to solving the state's education problems lie in a lack of leadership, not finances.
"Everybody thinks that the influx of money will solve everything we need. To which, I have to ask the people of Alabama, 'do you trust Montgomery politicians?'" Dawson said. "If you trust them, then okay, but a 93-percent earmarked budget teaches me that we don't trust Montgomery politicians. So why would we send Montgomery hundreds of millions of dollars, and do we somehow think that they're going to put it in the right thing and put it in the most effective place possible?"
Following are some other issues that Dawson said he hopes to address if elected governor:
• allow a public vote on the legalization of medical marijuana, with strict, limited use
• decrease the number of public abortions by providing access to pregnancy crisis centers and improve statewide adoption policies
• propose increased partnerships with the faith-based community, nonprofits, and vocational schools and colleges to bring back structure to the daily lives of state prisoners to help reduce Alabama's prison overcrowding.
For more information on Dawson and to read more about his platforms, visit www.scottdawson.com.