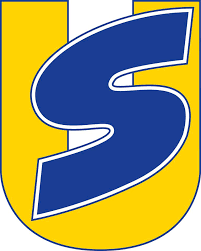 Special to the
Opelika Observer
The Southern Union State Community College Foundation is pleased to announce the establishment of the Donna Hall Scholarship.
The scholarship is supported by Remax Lakefront of Wedowee and will be awarded annually to a future educator who is acquiring the pedagogy and methodology to teach a rigorous, real-world curriculum, wants to inspire students to be successful, independent, critical thinkers and understands the importance of building a positive and respectful teacher-student relationship. Preference will be given to a Randolph County student.
"We are so happy to honor Mrs. Hall's memory by administering this scholarship," said Shondae Brown, director of public relations at Southern Union State Community College. "She was a stellar lady who was a valuable member of our community. We are so proud to remember her in this way."
Anyone interested in helping sustain the scholarship can make a contribution to the SU Foundation Scholarship Fund in Hall's memory. Donations should be sent to Southern Union Foundation, PO Box 1000, Wadley, AL 36276. Please earmark donations for the Donna Hall Scholarship.
The Southern Union Foundation is a nonprofit 501(c)(3) organization that was established to support and foster the educational and service programs and activities of SUSCC. The Foundation increases educational access for students through financial support and enables the college to initiate innovative projects to enhance the quality of education.
Scholarship applications can be found by visiting the Foundation page on www.suscc.edu. For more information on this scholarship, or giving opportunities, contact Brown at 256-395-2211, ext. 5145 or send email to sbrown@suscc.edu.