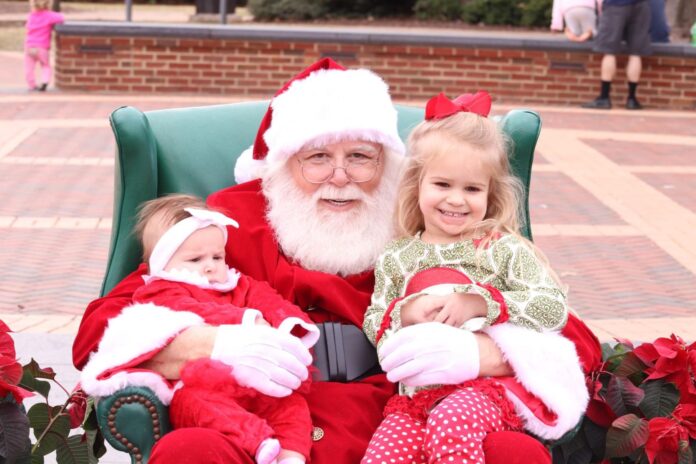 Story And Photos By Hannah Lester
Each year, families and Auburn residents line up on Toomer's Corner, Samford lawn and along Gay St. to watch Santa and Aubie wave from their parade floats.
The Auburn Christmas Parade is an annual tradition that will look a little different this year.
"I believe that we need something like a Christmas parade now more than ever," said Jessica Kohn, downtown coordinator for the Auburn Downtown Merchants Association. "This year has been a roller coaster and so many events and traditions that we look forward to have been canceled. The Christmas parade brings joy to people of all ages and it would be a great way to end this crazy year. An ending that we all could use."
Families will be asked to keep the Christmas spirit within their own families and stand with their own groups along the parade route, rather than all grouped together at Toomer's Corner, Kohn said.
"All traditions are special, especially holiday traditions," Kohn said. "Our community members look forward to this every year. It is a great way for us to come together and celebrate the holiday season."
Everyone will be asked to wear a mask and so will Santa, Kohn said.
Speaking of Santa, normally 'Santa On The Corner' takes place each year before the parade, but this year, unfortunately, children won't be able to sit on Santa's lap.
Wish lists will need to be given to Santa from six feet apart and although pictures will still be allowed, they will be non-contact.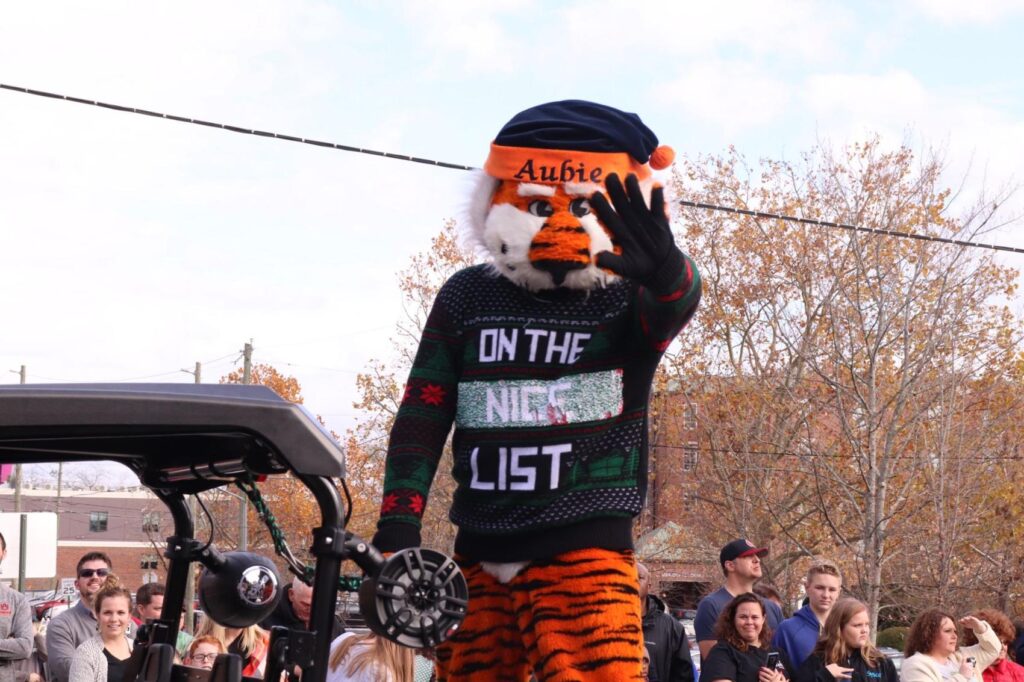 The parade will be held on Dec. 6 and will begin at 2 p.m.
There is normally a wide variety of participants that ride in the parade. Last year Aubie and Santa sandwiched organizations such as Iheartradio, Spicer's Music, the Auburn City Cheerleaders, girl scouts, local schools, the Kreher Preserve and Nature Center and more.
"We have some very creative floats and it's always fun seeing how the groups will decorate, sing, dance, etc.," Kohn said. "My oldest daughter loves seeing Aubie, the fire trucks and Santa at the end. It's also a great time to get some holiday shopping done either before or after the parade. Our merchants will be open."