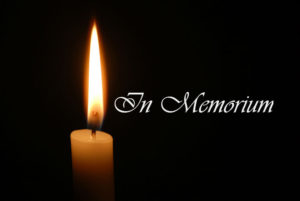 Roman Cole
Bentley
Roman Cole Bentley of Beauregard, Alabama was born in Columbus, Georgia on December 27, 2012 and passed away at his home on July 29, 2019. He was 6 years old.
Roman had a smile that could light up even the darkest of rooms. Despite the limitations of his body he was a brilliant child with a thirst for adventure and learning new things. He idolized his favorite super hero's, but he was truly a super-hero in his own right by agreeing to 5 years of a clinical trial that would become SMA's first therapy.
He is survived by his father, Michael Bentley; mother, Cody Jasper; sister, Ivy Jasper; grandfathers, Rick Holliday, Bill Jasper, Ross Jones; grandmothers, Kim Holliday, Ronda Kindred, Annette Jasper, and Allyson Bentley.
Visitation was held in the Parlor at Frederick-Dean Funeral Home on Aug. 2, 2019 from 10:00 until 10:50 a.m.
A funeral service was held in the Chapel at Frederick-Dean Funeral Home on Aug. 2, 2019 at 11 a.m. Reverend Eric Hilyer officiated.
Frederick-Dean Funeral Home directed.