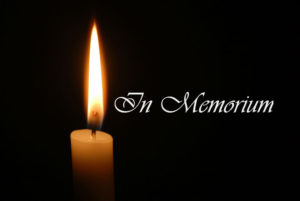 Robert Garrison Snelling III, age 49, of Opelika, passed away on March 2, 2023. He was born in Elizabeth City, North Carolina, on Sept. 29, 1973. Robert grew up on the Mississippi Gulf Coast, where he met his wife, Dawn, with whom he shared a deep love that resulted in a vibrant marriage of 28 years. He worked as a software engineer for a variety of companies including the Sheriff of New Orleans and Syniti. He also faithfully served as a youth minister for about eight years. Robert was lovingly called Glee by family and GPaw by his grandchildren. He loved and cared for his family well. Additionally, he loved his dogs, landscaping their backyard and golf. He will be remembered as a loyal, loving and dedicated husband, father, grandfather, and friend. He was deeply loved and will be greatly missed.
Robert is survived by his wife, Dawn (Ward); sons and daughters Kirstyn (Michael) McDowell of Florence, Alabama, Garrison (Abby) Snelling of Opelika, Kaylin of Opelika, daughter-in-law Jin Sook Ward; grandchildren Violet McDowell, Rosie McDowell and Robbie Snelling; mother Laura (Edward) Cooper of Moss Point, Mississippi; father Bobby Snelling of Mobile, Alabama; brother Andrew (Allison) Snelling of Mobile.
A visitation will be held from 10 a.m. until noon with the funeral service starting at noon Friday, March 10 at First Presbyterian Church of Opelika. The burial will follow at Garden Hills Cemetery.