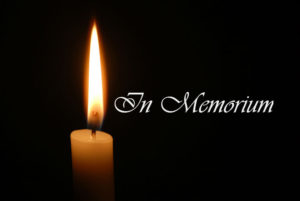 EKELUND JR.
Robert Burton "Bob" Ekelund, Jr., Ph.D., shed his mortal coil on Aug. 17, 2023, after valiantly fighting Parkinson's disease for several years, and more recently, various cancers. He was a long-term resident of Auburn and professor emeritus of Auburn University.
He was an accomplished economist, author, pianist, artist, gardener, animal lover, raconteur and overall bon vivant. It's hard to imagine so many talents and accomplishments folded into a single individual. He was a tireless "worker." Trained as a classical pianist from childhood, he continued to take lessons throughout his life, performed in a number of competitions, and recorded several CDs. He loved art, painting and taking lessons, as well as collecting and reading about art, artists and the art market. He loved gardening and he was selected for the Auburn tour of beautiful yards. Bob loved animals and typically had four cats in the house. He loved cooking for friends and was a partner with longtime friend Ursula Higgins in the Greenhouse Restaurant, one of the finest in the South. He loved traveling to the beach or the mountains and the famous places he had read about. He was a voracious reader his whole life. In all these things, Bob never went half-measure. He was indeed a true Renaissance Man.
To his inner circle, Ekelund was a wonderful bundle of contradictions. He was erudite, but earthy; shy, but more often gregarious; accomplished but humble; firm but flexible; generous almost to a fault; and above all, always striving for greater heights.
Ekelund was born on the island of Galveston, in the State of Texas, but chose to make Auburn his home for nearly the past five decades. He attended St. Mary's University in San Antonio and after receiving his Ph.D. from LSU in 1967, he joined the faculty and was the Director of Graduate Students in economics at Texas A&M which had recently been awarded a prestigious National Science Foundation grant for faculty development in Economics. Among his colleagues was former US Senator Phil Gramm. Among his students were former Congressman Chet Edwards and former Governor of Texas Rick Perry.
Ekelund joined the economics faculty at Auburn University in the mid-70's and was the first Director of Graduate Students in economics for their new PhD program. He was one of the first Eminent Scholars and retired from AU in 2003. A talented artist and art lover himself, he was a guiding force in the establishment of the Jule Collin Smith Museum of Art and served as the Director of the Museum during its formative years during his "retirement."
A passionate and tireless scholar, Ekelund made an indelible mark on his chosen discipline, advancing its historical and theoretical development. He authored more than two dozen books and more than 200 academic papers. Practicing the time-honored economic principle of specialization and division of labor, he often worked in tandem with co-authors, which in many cases served as an engine of professional development for his former students.
He took a personal interest in graduate students and patiently tutored them on the rudiments of being a "professional" economist. His exacting standards but patient guidance produced prodigious results, as any, and all, of his former students will attest. During his academic career, and even afterward, he directed more than 50 doctoral dissertations and dozens of master's theses.
He had an extraordinary ability to transcend, and balance, the technical, professional world of academics with the more mundane, but vital, social interactions of everyday life. His inquisitive nature ranged far and wide. He coauthored books on the economics of art and culture, the American Civil War, economic policy in the historical context, the economics and politics of regulation, and the economics of religion.
He was a coauthor of a leading introductory economics book with his friend and longtime research collaborator, Robert Tollison, and the leading textbook on the history of economic thought with best friend and longtime collaborator, Robert Hébert. His most recent book, The Myth of American Inequality (with Phil Gramm and John Early, 2022) was a deep dive into how the U.S. government collects and uses/misuses economic statistics to shape economic policy.
He was unique in this and many other respects, and his personality endeared him to many within and outside his immediate orbit. Moreover, he made the best chili and chicken-fried steak east of the Mississippi. He was preceded in death by his father, Robert Burton Ekelund Sr. and mother, Anna Mae Leblanc Ekelund; and is survived by his husband, Mark Thornton (brothers John and Mick and their families) and beloved cousins Joyce, Marianne, and Tess (and their families) who are joined by Bob's friends, many of whom he considered to be part of his family, associates, students and admirers in mourning his loss.
A celebration of his life will be held in the future.
Bob's webpage: www.www.bobekelund.com/