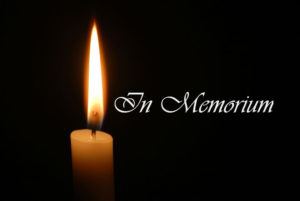 On Thursday, September 26, 2019 Richard Thomas Landreth, loving husband and father of 3 children, passed away at the age of 59.
Tommy was born on April 2, 1960 to John Thomas and Celia Landreth in Valley, Alabama . He worked at West Point Stevens for 30 years, retired. Returned to work at Hanwah manufacturing for 9 years. On November 27th, 1982 he married the love of his life Adis Regina Tillis. They raised 3 children Heather, Justin and Alyssa.
Tommy had a passion for his family. He was known for his quick wit, his infectious smile, and his kind and compassionate spirit. He loved capturing special moments on his old disposable wind up cameras. He was a country boy who loved horses, dogs and working in the yard planting flowers. He could turn junk into treasure he had an eye for details.
Tommy was preceded in death by his father, John Thomas, and his mother, Celia. He is survived by his wife Regina, his 3 children and Spouses, Heather and Jonathan, Justin and Brianna, Alyssa and Nick. His 5 grandchildren Hannah, Alex, Andrew Kal-El, Chloe and Cooper. His brother John, sister Cathy, and several cousins, nieces, nephews, aunts and uncles.
He's now home.
A memorial service was held at The Bridge Church, Saturday, September 28, 2019 at 11:00 a.m.