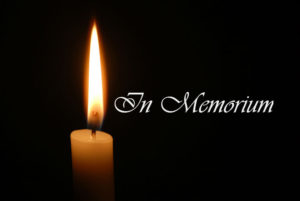 Richard "Rick" L. Shockley
Richard "Rick" L. Shockley of Opelika, Alabama was born in Lanett, Alabama on Oct. 20, 1952 and passed away at UAB Hospital on Jan. 30, 2020. He was 67 years old.
He attended the Baptist Church and proudly served in the United States Navy. He loved his family, especially his grandchildren. He was an avid Alabama Football Fan…. Roll Tide!
He was preceded in death by his mother, Sarah Laney Thrash.
He is survived by his wife of 38 years, Ann Shockley; children, Wayne White (Melissa), Kim Simpson (Steve), and Damon White; father, James Thrash; sister, Carol McCoy; 14 grandchildren, 7 great grandchildren, as well as numerous nieces, nephews, cousins, and other family members.
Visitation was held Feb. 3, 2020 in the Parlor at Frederick-Dean Funeral Home with the funeral service following in the Chapel at Noon. Interment followed at Garden Hills Cemetery.