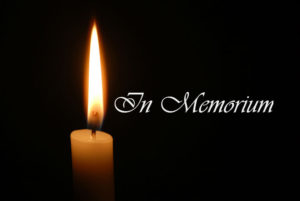 Rhett Riley
Rhett E. Riley, formerly vice president for finance at Auburn University and a longtime lay leader at Lakeview Baptist Church, passed away on Jan. 2, 2020 in East Alabama Medical Center. He died from complications associated with acute myeloid leukemia.
Riley was born on Feb. 21, 1933 and was raised in the Covington County community of Carolina. He graduated from Pleasant Home High School and initially attended Copiah-Lincoln Junior College in southern Mississippi on a basketball scholarship. He later transferred to Auburn, where he earned a degree in accounting. Before finishing college he also served in the United States Army.
After graduation, he worked for Western Union Telegraph Company in Atlanta, before moving to Auburn University in 1963 to become an internal auditor. There he worked his way up through the ranks, eventually becoming the university's chief financial officer in 1973. He retired from that position in 1990, but continued to work as a financial advisor for the Auburn University Foundation. At Auburn he was also an ex officio member of the university's athletic committee, which gave him the privilege of traveling with the official party to Auburn's bowl games, which over the years included trips to the Sun, Citrus, Liberty, Cotton and Sugar Bowls.
The main focus of Riley's energies off the job was his church, where he held a variety of lay positions, including several terms as head deacon. His faith was central to all he did.
He was a longtime member of the East Alabama Medical Center's Board of Directors; of the Blue Cross and Blue Shield of Alabama Board; the Board of Trustees of The Southern Baptist Theological Seminary in Louisville, Kentucky; and also the Board of Directors of The Alabama Baptist.
Riley is survived by his wife of 64 years, the former Jeanette McWhorter of Clayton, and their three children: Russell Riley of Somerset, Virginia; Jeffrey Riley of New Orleans, Louisiana; and Peggy Akin of Montgomery. His immediate survivors also include six grandchildren and three great grandchildren.
Services were held on Jan. 6 at 2 p.m. at Lakeview Baptist Church with visitation beginning at 1 p.m. prior to the service.
Jeffcoat-Trant Funeral Home directed.