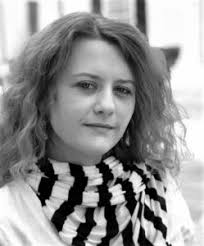 By Sarah West
The early sun beams relentlessly upon the lawn of chartreuse green. Even the shaded places are warmed to sauna humidity. Steam rises in the yellow light. Cast shadows are dark, sap hues shift to spruce then brighten with the day's age.
Beads drip round a water glass. Coffee cools in a paper cup. I begin my day with a letter. Words thoughtfully composed take shape upon a page. I sort a pile of papers, archive important things for posterity and categorize assorted items for appointed places. Three books and corresponding hardbound sketchbooks stack neatly for daily study. Continued learning yields new approaches and advances perspective for compositions practice, otherwise presumed ancient, conventional and uninteresting.
I write down a thought: "if you think you know something entirely, perhaps it should be examined from other angles." Like a complex root system, this thought continues, compelling one to consider many things and ever placing oneself at the center of the question for cross examination. Midday painting prompts shift reflecting the day's rhythm. The philosopher, the student, the mentor, the big picture – all teach those who listen.
White bowls scattered over a mahogany desk, in each bowl paint; hues of gray, red and umber, echinarachnius parma. The velvet hues of gray infused with Tuscan earth, salt and paper aroma. By noon, a new meditation beholds rebirth, a new painting, a letter, a book, a lesson. Renewal.
Sarah West serves the Opelika Observer as a contributing columnist, with written works of Cultural Arts relevance and prose. She is a preservation, and conservation advocate, activist, and visual artist of American Illustration with a focus on Regional Narrative Painting. She is founder of the Sarah West Gallery of Fine Art, A Center for Cultural Arts, Smiths Station, Alabama's premier fine arts destination. She is the appointed Official Artist to the City of Smiths Station, a Lee County syndicated columnist, the director of her art center's Cultural Arts Outreach Initiative which partners with local schools to make the arts accessible to all. She also serves a chief curator to the City of Smiths Station, City Hall Art Galleries. She is a founding member of the Smith Station Historic Commission. She is a member of the Women's Philanthropy Board- Cary Center, Auburn University College of Human Science. She is an elected member of the Society of Illustrators- NYC. She mentors art students of every age through weekly classes at her studio located in the heart of Smiths Station, Alabama. To learn more about her work and activism visit, www.thesarahwestgalleryoffineart.com.