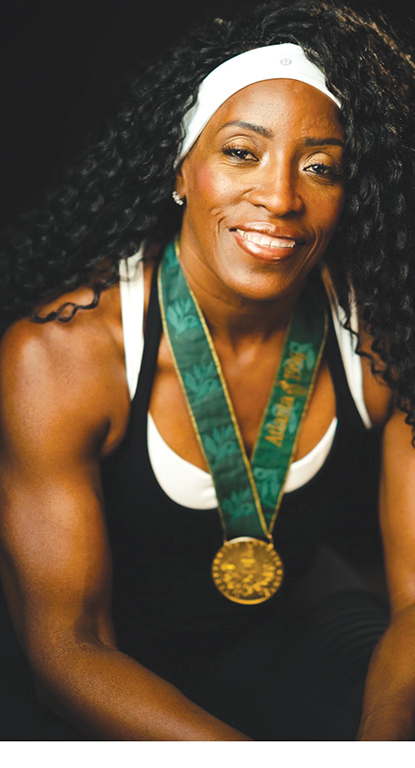 CONTRIBUTED BY
AUBURN UNIVERSITY
AUBURN —
Female leaders are making their mark around the world, and Auburn women are no different. Hear from Auburn women leaders at the annual Women's Leadership Conference set for Friday, March 24, from 8:30 a.m. to 2:30 p.m. in the Melton Student Center Ballroom.
Hosted by the Office of Inclusion and Diversity, or OID, the event is designed to inspire and empower students, faculty and staff on their paths to success. Attendees learn personal and practical application skills to use on their leadership journey.
This year's theme is "Believe and Lead." Auburn alumna and two-time Olympic Gold Medalist in women's basketball Ruthie Bolton will be the keynote speaker. Bolton played basketball with the Sacramento Monarchs in the Women's National Basketball Association from 1997-2004. She played at Auburn from 1985-89 and was inducted into the Women's Basketball Hall of Fame in 2011.
Bolton is one of 19 siblings and was born in Lucedale, Mississippi. She now travels the country teaching students and adults alike what it means to aim higher through her speaking engagements and basketball camps. Bolton encourages everyone to be bold, be mighty, be your best you and continue to dream big.
Conference participants also will have the opportunity to hear from Capt. Kathleen Anderson, an assistant professor of Military Science in the Auburn Army ROTC program and Soledad Peresin, an associate professor of Forest Biomaterials at the College of Forestry, Wildlife and Environment and the founder and lead principal investigator of the Sustainable Bio-Based Materials Lab at Auburn. In addition, there will be a student panel discussion about what women leadership means and what resources are available to Auburn women along their path to success.
This is a free event, and registration closes March 17. For more information on Auburn's commitment to DEI, please visit OID through Instagram, the DEI landing page or by signing up for the OID newsletter that is set to return later this spring.