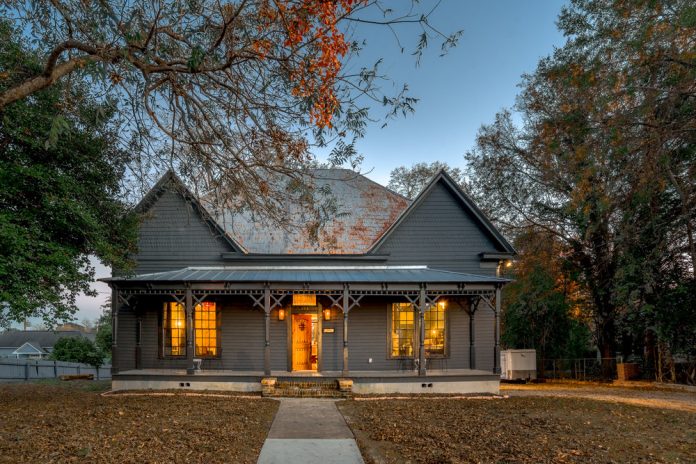 By Morgan Bryce
Editor
Registration is now open for the inaugural 2019 Opelika Songwriters Retreat Oct. 17 through 20, hosted by Rob and Jen Slocumb of The Sound Wall.
Costing $550, registration covers the cost of lodging at a nearby historic guest home, three dinners and two lunches during the retreat. Acclaimed artists Jeff Black and Cliff Eberhardt will conduct songwriting classes and 1-on-1 song coaching for retreat participants, the Slocumbs will teach elective courses and there will be song circles each of the three evenings.
On Oct. 19 at 7:30 p.m., Black, Eberhardt and the Slocumbs will perform an instructor concert at John Emerald Distillery in downtown Opelika. Tickets to that one-night event cost $25 and can be purchased through www.eventbrite.com.
Following are brief biographies on the artists sent in a press release from The Sound Wall staff.
About Black: "Black's songs have earned Grammy recognition, radio chart-topping stats and numerous BMI awards. Although flying below the radar as a performer himself, he has been recognized by NPR as a musical pioneer in the digital age and his catalogue of critically acclaimed albums continues to grow. Composing music for film and television, his credits include numerous indie-film soundtracks and a repertoire of songs cuts by artists as diverse as Alison Krauss & Union Statiion, BlacHawk, Dierks Bentley, Jerry Douglas, John Oates, Jon Randall, Sam Bush and Waylon Jennings. Black has forged a reputation as a true folk troubador entertaining audiences globally for more than three decades. A master songwriter and performer in the tradition of the great storytellers, his passionate, soul-driven live performances of songs from his vast catalog are not to be missed."
About Eberhardt: "Eberhardt's song "My Father's Shoes" appeared on Windham Hill's Legacy Collection, leading to a deal with the label. They released Eberhardt's first album "The Long Road" in 1990, a work featuring a duet with Richie Havens. The critical response to this debut was outstanding, with The Philadelphia Enquirer calling the album a "repeatedly astounding collection." He followed with two more records on Windham Hill before releasing "12 Songs of Good and Evil" in 1997 on Red House Records, which stemmed from a chance meeting with Red House Founder Bob Feldman at John Gorka's wedding. Eberhardt recorded two more albums before his critically acclaimed "The High Above and the Down Below" released in 2007 was named as the no. 5 album of the year by USA Today."
About the
Slocumbs:
"Rob and Jen Slocumb have been performing as Martha's Trouble for a couple of decades, playing the acoustic songwriter circuit across Canada and United States. Their original music defies easy categorization but uses elements from folk, pop and Americana. They have an international fan base and 12 studio recordings to their credit. Their album Sleeping Dogs won Best Americana Album of the Year at The Just Plain Folk Awards in Los Angeles.
For more information, call 334-575-3477 or send email to Event Assistant Kate Hood at kate@thesoundwallopelika.com. The venue is located at 605 Ave. B.