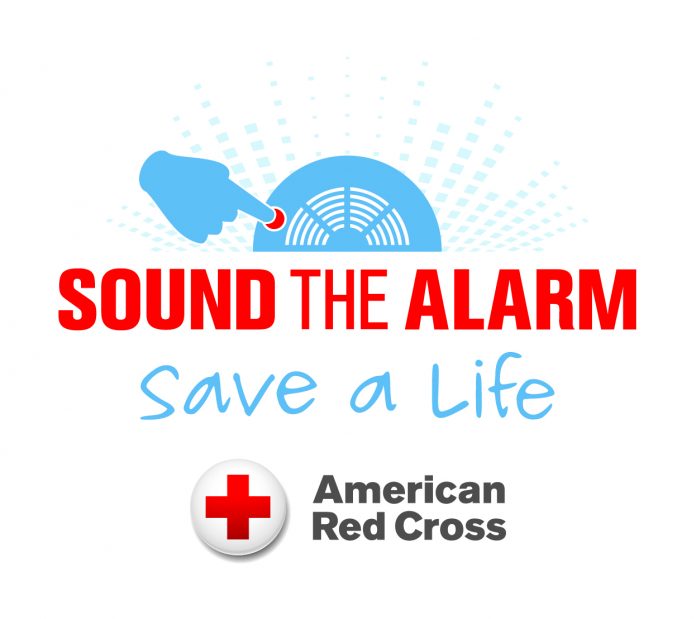 By Savannah Vicker
For the Opelika
Observer
The local American Red Cross chapter and Opelika Fire Department are pairing up for "Sound the Alarm," a service that provides free smoke detectors and installation to Opelika residents.
Smoke detectors take about two minutes for firefighters to install and are now a free, quick and easy solution to home fire safety, according to OFD Fire Inspector Bob Parsons.
"This is a service that is of no costs, for the installation and the actual smoke detector itself. The smoke detectors last 10 years, and they don't require a change," Parsons said. "They're a sealed unit, and to date, we've installed close to 800 smoke detectors in the city of Opelika in around 200 residential homes."
While the "Sound the Alarm" program is coming to a close, the American Red Cross has received another shipment of smoke detectors that will be distributed around the county on a first-come, first-serve basis.
"Anybody who wants a smoke detector installed in their house for free, can call the Opelika Fire Department, and we will add them to our list, and we will schedule a time for us to come and visit and install them," Parsons said.
Along with free smoke detector installation, OFD is also providing free home fire safety awareness information ranging from safety checklists to helping citizens create a family escape plan.
"The Opelika Fire Department really supports this initiative, mainly because having an audible smoke alarm in your home may not prevent a fire, but it will give those people within the home an extra amount of time to prepare to evacuate the home." Parsons said.
For more information, visit www.opelika-al.gov/198/Fire-Department or call 334-705-5307.