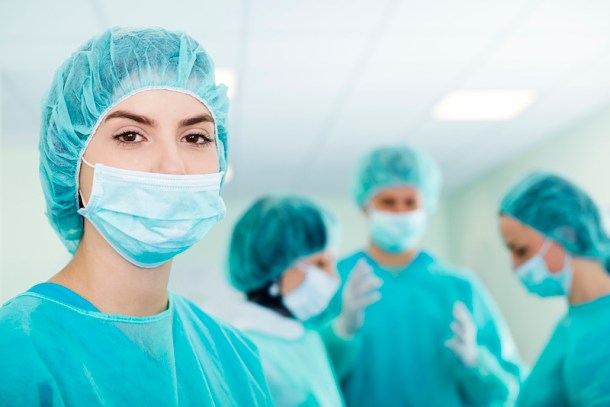 By Natalie Anderson
Staff Reporter
Red Clay Brewing and Long Pine Hospitality have created a campaign known as "Healthcare Heroes" where a $3 donation provides a meal to a healthcare worker in the Auburn-Opelika community. As of last month, their goal of $1,000 was met and they were able to donate more than 1,200 meals. Starting in May, their goal is to reach $2,500 along with providing many more meals.
"I read a news report where an anonymous donor called and ordered meals for their local healthcare facility. When I saw this my first thought was, 'what a great idea to provide nourishment to hard-working healthcare staff at this time.' My second thought, however, was that I do not personally have the financial ability to do that, said Red Clay Brewing co-owner and Long Pine Hospitality owner Kerry McGinnis.
"Then I started to wonder if we could raise funds to support a similar initiative through donations. John Corbin, myself and a couple others own Red Clay Brewing Company. John and I alone also own Long Pine Hospitality, a foodservice and catering company. The meals are provided through Long Pine, and most of the support and reach is provided by our audiences from Red Clay Brewing Company," McGinnis added.
Donations go through a donation box link where anyone in the world can donate to this cause. Both companies will continue to provide meals as long as donations are coming in, even if donations continue when all of this (COVID-19) is over.
"We have made several different meals so far ranging from teriyaki chicken rice bowls to chilli mac to Louisiana inspired red beans and rice with andouille sausage. We keep the meals very filling as we know they have long shifts to endure and want them to stay nourished."
"The meals are made at our commercial kitchen at Southern Union called The Sweet Onion Cafe. We work with our suppliers to try to keep the costs where we need them so we can stay below the $3 per plate mark. One of the ways we do this is by preparing our own meats and family recipes," McGinnis said.
"I want to see Opelika come out the other side of this knowing we did it the right way. Everyone will be better off if we pull together. We would love for the community to know that in the event you are needing catering for your families during stay-at-home, or would like to pick up some beer curbside we have many options through our Red Clay Brewing Company packages. We have pizza, beer, pretzels, and our family meals available! If anyone is interested in ordering food for Mother's Day let us know and contact us at longpinehosp@gmail.com or text 334-744-0457," McGinnis added.
For more information, visit redclaybrewingcompany.com and to donate, visit https://donorbox.org/meals-for-alabama-health-heroes.