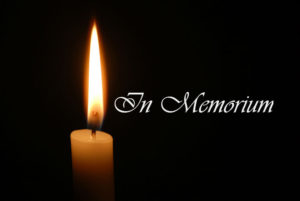 Rebecca "Becky" Ann Johnson
Rebecca "Becky" Ann Johnson of Salem, Alabama was born in Valley, Alabama on January 3, 1951 and passed away at East Alabama Medical Center on August 11, 2019. She was 68 years old.
She was a loving wife, mother and grandmother. The youngest of 12 children, she enjoyed cooking for family and traveling with her sisters.
She is survived by her husband of 32 years, Douglas Johnson; children, Allen (Connie) Nelson of Opelika, Clydeann (Jimmy) Pizzalato of Opelika, and Michelle (Charles) Gore of Atlanta, Georgia; 9 grandchildren, and 3 great-grandchildren.
Visitation was held in the Parlor at Frederick-Dean Funeral Home Aug. 13, 2019 from 3 to 5 p.m.
Frederick-Dean Funeral Home directed.