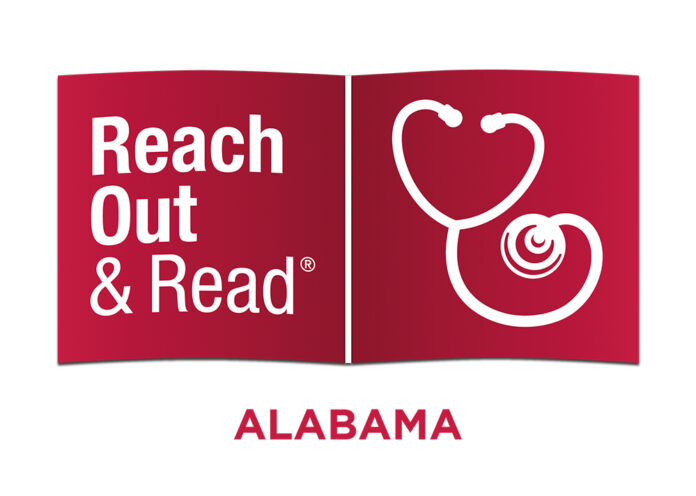 CONTRIBUTED BY REACH OUT AND READ ALABAMA
With the Iron Bowl just around the corner, the Lee County District Attorney's Office and the Tuscaloosa County District Attorney's office are teaming up with Reach Out and Read-Alabama (ROR-AL) with a friendly competition to not only beat each other in the state's biggest rivalry, but to beat illiteracy one book at a time.
Each office is hosting an online book drive Nov. 1 through Nov. 26 to benefit the ROR-AL program sites located in their respective counties. Over 26,000 children each year are served by the two program sites in Lee County — Pediatric Associates of Auburn and Pediatric Clinic, LLC. — and the five program sites in Tuscaloosa County — Alabama Multi Specialty Clinic, Bama Pediatrics, Crimson Pediatrics, The University of Alabama College of Community Health Sciences and West Alabama Pediatrics. Donations made through the book drive will purchase books to be prescribed by a pediatrician to support families in understanding their children's developmental milestones. Research has shown that when parents read books with their young children, they foster healthy brain development and create strong parent-child bonds that last a lifetime.
"Fighting illiteracy and fighting crime go hand in hand. Many individuals we see in the criminal justice system struggle with basic reading and writing skills," said Lee County District Attorney Jessica Ventiere.
"Promoting a love of reading with parental interaction at an early age sets kids on the right path, and we're excited to work with Reach Out and Read-Alabama to support our children in this way."
"Reach Out and Read-Alabama believes that all families should have access to books and the meaningful moments that are created by shared reading with children," said Amy Crosby, ROR-AL statewide coordinator. "By integrating reading into pediatric practices, advising families about the importance of reading aloud and giving books at well-child visits, we foster enduring family bonds between caregivers and their children that promote healthy childhood development."
"We know that reading aloud together, telling stories and sharing books help forge a lasting, meaningful connection between caregiver and child — they create moments that matter," said Sara Smith T, MD, FAAP, ROR-AL medical coordinator at Pediatric Clinic, LLC. "We have always encouraged families to make reading aloud a part of their routine, and we have always celebrated the importance of spending time snuggled up close together. More and more, the evidence is clear that we've had it right all along: This time is not just special and joyous, it's life-changing."
To support the Lee County District Attorney's office's book drive, visit https://bit.ly/3Boj4O4. To stay up-to-date about the book drive, follow the Lee County District Attorney's office on Facebook at https://www.facebook.com/LeeCountyDA, as well as Reach Out and Read-Alabama at https://www.facebook.com/RORAlabama.
Currently, 57 of Alabama's pediatric practices and clinics serve as Reach Out and Read-Alabama program sites in 32 counties, impacting 40 percent of the state's children under the age of five.