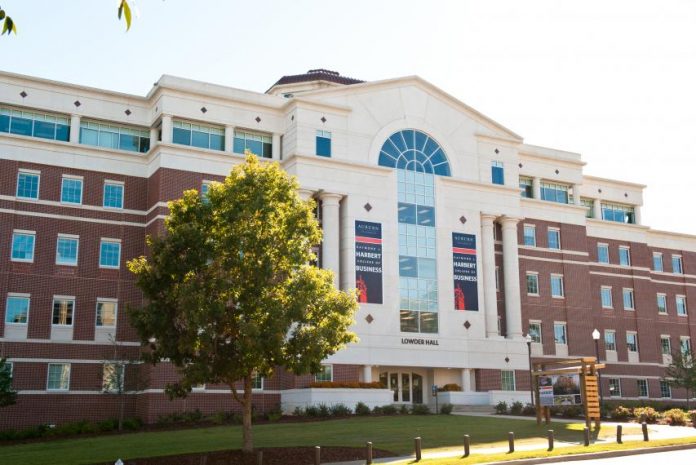 Special to the
Opelika Observer
A new ranking of U.S. business schools has given top marks to Auburn University's Raymond J. Harbert College of Business, ranking the university's online MBA program the best in the nation.
BusinessStudent.com, a leading business education platform, analyzed more than 200 online MBA programs, comparing tuition prices, accreditation and acceptance rates, among other areas, to determine which programs were best for students.
To inform the study's metrics, BusinessStudent sought the opinions of more than 100 students and career professionals, including many who were enrolled in an online MBA program, and 83% of those surveyed said the cost of tuition was the single biggest consideration when choosing an MBA program.
Auburn's affordable pricing structure, in addition to the other high-performing metrics of the Harbert College of Business, helped position Auburn's program as the ideal balance of reputation and affordability. Auburn ranked number one in the southeastern region, as well as taking the top spot overall nationally.
While MBA education has taken a hit nationally in recent years (51% of MBA programs say enrollment is dropping), Auburn's Harbert College of Business is among the institutions hoping to buck that trend, and the impact on Alabama could be huge. About 99.4% of businesses in Alabama are small businesses, and such firms create thousands of jobs in our state every year.
Those interested can view the full study to see where other regional programs ranked and how the national list stacks up at www.businessstudent.com/education/online-mba-programs/.