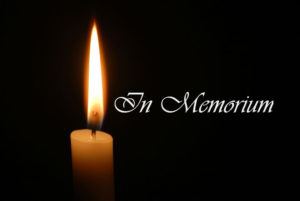 Raymond Franklin Newman
A funeral service for Raymond Franklin Newman of Opelika who died Friday, Sept. 13, 2019 at home was held Sept. 17, 2019 at 11a.m. at the chapel of Jeffcoat-Trant Funeral Home followed by a private graveside service.
Reverend Mike Newman officiated. Visitation was one hour prior to the service at 10 a.m. in the parlor at the funeral home.
Raymond was born in Powledge, Alabama (out in the country) at home on September 6, 1919. He was preceded in death by his loving and faithful wife of 76 years, Ellen T. Newman, his parents, Austin C. and Tommie F. Newman, two brothers, Clayton and Buck, and grandson Raymond III.
Raymond is survived by his sons, Ray, Jr., Mike (Mary Barnes), and John (Tinka), five grandchildren, Michael Jr. (Caitlin), Charles (NaCole), John Jr., Austin (Whitney), and Jean Bostick and eleven great grandchildren. He is also survived by a sister, Mable Belk of Smiths Station, Alabama.
Raymond was a devoted husband, father, and father-in-law who loved life and the challenges that went with it. His goal was to live to be 100. He achieved his goal plus one week. Raymond was a faithful member of First Baptist Church Opelika and was very supportive as long as he could attend. Raymond had an untold number of friends. Everyone seemed to know Raymond.
Raymond was a farmer and loved the land. He got a lot of pleasure growing things and sharing them especially peaches. He took a lot of pride growing quality peaches and personally delivering them to friends.
Raymond was full of life, rising early for work and many times coming in late. His motto was "Whatever it takes to get the job done." His dealings with people earned him the reputation, "He was fair."
Jeffcoat-Trant Funeral Home and Crematory directed.