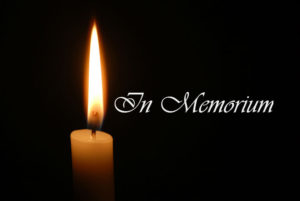 Ray Lockhart
Funeral service for Ray Lockhart, 65, of Opelika, AL, was at 1:00 p.m., Saturday, May 18, 2019, at Antioch Missionary Baptist Church, 605 W.E. Morton Avenue, Opelika, AL 36801 with interment in Mount Travelers Baptist Church Cemetery, Reverend Jerry Dowdell officiated.
Mr. Lockhart, who passed away Friday, May 10, 2019 at his home in Opelika, AL, was born January 16, 1954 in Lee County, Alabama.
Public viewing was Friday, May 17, 2019, from 1:00 p.m. – 7:00 p.m. Mr. Lockhart lay in repose at the church one hour prior to the service.
Survivors include: one daughter, Tasha Thomas of Auburn, AL; four grandchildren, Sandrika Thomas, Jaquavis Thomas, India Jennings and Christasha Jennings all of Auburn, AL; two great grandchildren, Aliyah Tolbert and Jarvis Thomas both of Auburn, AL; four sisters, Annie Jean Gunn, Eva Palmer, Annie Florence Gunn all of Opelika, AL and Diane Ambus of Auburn, AL; two brothers, Otis (Barbara) Lockhart of Opelika, AL and Robert Lewis (Nancy) Lockhart of Salem, AL; four aunts, Lois Jean Pennyamon of Camp Hill, AL, Ruby Nell Lewis, Carrie Dale Maddox both of Opelika, AL and Lela Mae Lewis of Atlanta, GA; one uncle, Richard Lewis (Mattie) Maddox of Opelika, AL; a devoted niece, Teresa Hogan; devoted nephew, Gregory (LaTeshia) Cannon; special great-great niece, Kaylei Cummings; devoted cousin, James Thomas; devoted friend, Chris Howard; a host of nieces, nephews, cousins and friends.