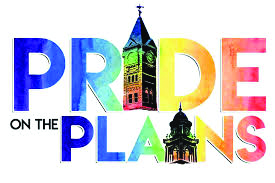 By Morgan Murphy
For the Opelika
Observer
Opelika is set to hold the first-ever "Pride on the Plains" event in June.
On June 1, there will be a free parade at 6:30 p.m. to kick off the event. The parade, which will include many local businesses and members of LGBTQ organizations, will run from the City Hall parking lot down to Courthouse Square.
Following the parade there will be guest speakers, music, and an evening for attendees to enjoy what downtown Opelika has to offer.
The organization will also stage a free festival June 2 that will be held at Kiesel Park in Auburn from noon – 6 p.m. Vendors from Lee County and across Alabama will take part in a day full of fun, food, games and entertainment.
"People should come and show support for a community that has been in the dark for so long," said Pride on the Plains President Chad Peacock.
For more information on these events, visit www.prideontheplains.com.