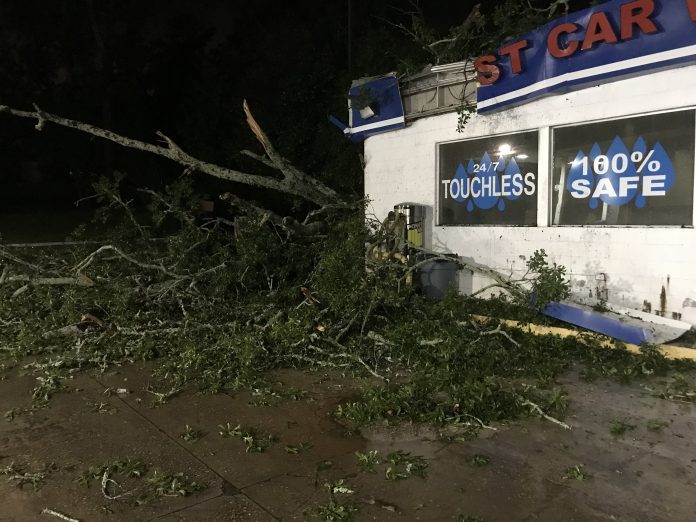 By Morgan Bryce
Associate Editor
Though the bulk of Hurricane Michael's fury was aimed at the Florida Panhandle, the storm's presence was felt in Lee County and Opelika.
According to statistics provided by the Lee County Emergency Management Association last night, 4,388 (7.19 percent) of 61,005 county residents who pay for power services were reporting power outages.
In Opelika, there were reported power outages and downed trees in parts of the city's historical district, but OPS representatives confirmed to Observer staff that all power had been restored in Opelika as of 4 a.m. this morning.
A six-man power restoration team from OPS left this morning to provide mutual aid assistance to fellow AMEA member Dothan Utilities. They reported more than 24,000 power outages last night.
"We are proud to help restore power to those affected by this hurricane.  Please keep all those impacted and the teams helping those areas impacted in your thoughts and prayers," OPS said in a statement this afternoon.
Follow LCEMA's and OPS Facebook pages for updates and more information on local power restoration efforts.