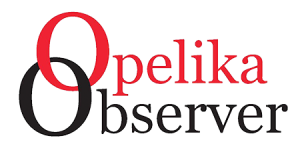 Contributed by Point Broadband

Point Broadband, a leader in delivering world-class fiber speeds to "Small Town USA," has announced a free speed upgrade for its customers.
Point recently boosted its Performance 100 Megabits per second (Mbps) customers to 200 Mbps and Performance Plus 200 Mbps customers to 300 Mbps, all while keeping the same great price. These speed increases also include the upload speeds as Point's Fiber network delivers true symmetrical speeds (same upload and download). Point also offers a 500/500 plan and a 1 Gig/1Gig plan.
"These new, faster speeds underscore our commitment to delivering the fastest and most reliable Internet service to the Opelika community," said Bruce Schoonover, General Manager, Point Broadband of Opelika. "Whether our customers are streaming, gaming or simply enjoying a multi-device home, our new speeds will provide a faster, more seamless Internet experience."
With streaming, video chatting and SmartHome devices, fast and reliable internet speeds are now a necessity in most homes. In addition to speed increases at no cost to current customers, Point also offers Point SmartHome powered by Plume, a whole home wifi solution that strategically routes your signal where and when you need it most. For more information on Point SmartHome Whole Home wifi visit www.point-broadband.com/smarthome/
About Point Broadband
Point Broadband, headquartered in Alabama, has a history of providing innovative communication solutions to its customers. Point Broadband's vision is to simply improve lives with fiber technology. The Company's mission is to deliver a superior broadband solution to consumers and businesses in smaller city USA and rural America with an extreme focus on providing great customer service and being very engaged in the communities served. Point Broadband currently operates in 10 states and continues to expand its footprint bringing fiber- based broadband to the areas that need it the most.
For additional information: point-broadband.com. Follow Point Broadband on Facebook, Instagram and LinkedIn.