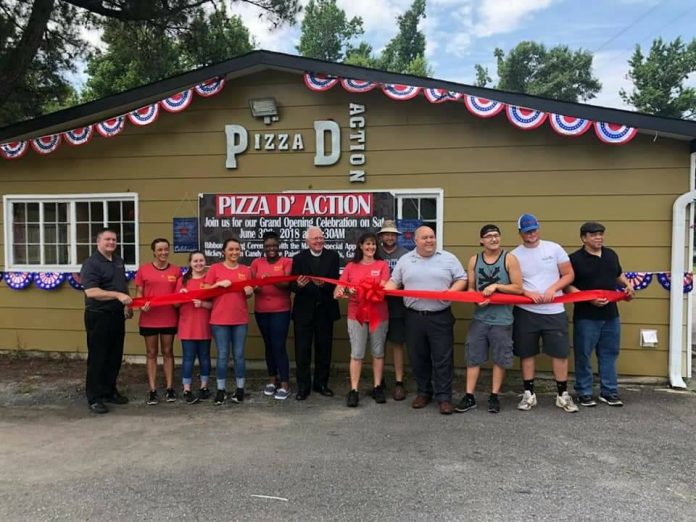 By Morgan Bryce
Associate Editor
Smiths Station's newest eatery, Pizza D'Action, held a grand opening ceremony last Saturday.
Owned by Tim and Vicky Clark, the restaurant features a diverse menu that extends beyond Italian cuisine and into Southern comfort foods like collard greens, mashed potatoes, beef tips and more.
"We have a wide variety of food here … there's a little something for everybody," Vicky said.
Since its February opening, Vicky said that her business has received solid community support.
"The response to us here in Smiths Station has been overwhelming. I couldn't have asked for it to be any better," Vicky said.
In addition to its Italian fare, Vicky said that they offer daily, meat-and-two lunch specials for $6.99 during the week.
Pizza D'Action is open Monday – Saturday from 11 a.m. – 9 p.m. and is located at 2368 Lee Road 430.
Visit their Facebook page for more information or to view a full menu.