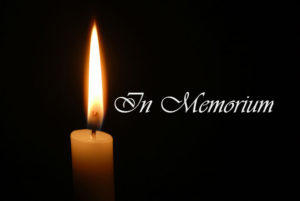 Phronia Vaught Dykes
Phronia Vaught Dykes of Seale, Alabama was born to the late Glenn and Nell Bush Vaught in Georgia on February 26, 1954 and passed away at her home on January 19, 2019. She was 64 years old.
She was preceded in death by her husband, Merrill B. Dykes; brothers, Russell Vaught, and Charles Sadlo.
She is survived by her children, Patrick Dykes (Terri), Bennie Dykes (Vicky), Roy Dykes (Kim); grandchildren, and great grandchildren; sister, Dessie Brookins (Edward); brother, Gregg Vaught (Dottie); niece, Amanda Vaught; nephews, Glenn Vaught, Boo Brookins, and Dylan Brookins.
Visitation was held in the Parlor at Frederick-Dean Funeral Home Thursday, January 24, 2019 from 3:00 until 4:00 CDT p.m.
Funeral services were held Thursday, January 24, 2019 in the Chapel at Frederick-Dean Funeral Home at 4:00 p.m. CDT. No graveside service was held.
Frederick-Dean Funeral Home directed.