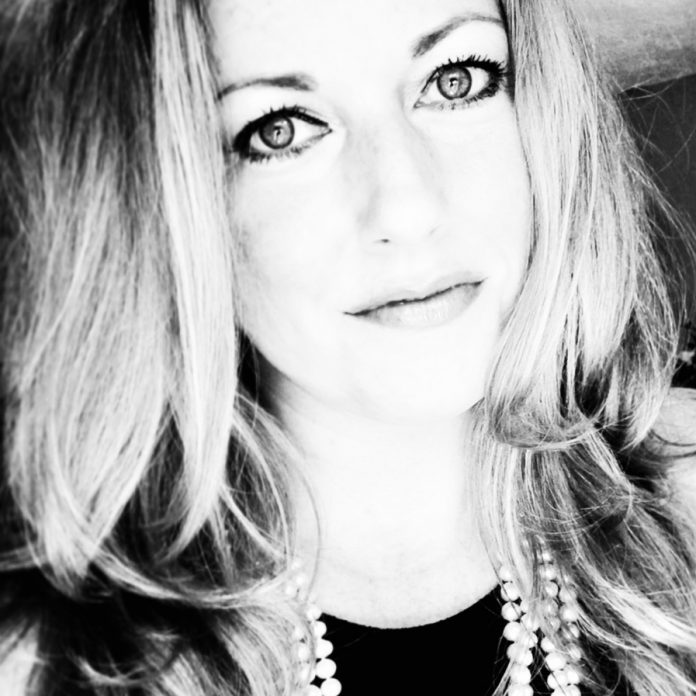 By Lucy Winn Fuller
We were rummaging through the box of clothes trying so hard to find something to fit her. The photographer would be making her rounds in the NICU (Neo-natal intensive care unit) the next morning so we were pressed for time. Trying to find a Halloween costume to fit a three-pound preemie was a challenge within itself. The nurses were so sweet and patient as we tried to find something to use for a costume.
We settled on a tiny little outfit that had cupcakes on it. It wasn't exactly a costume, in the traditional sense, but it would do. There was a nurse that floated around the unit taking pictures of all the babies for their parents. The parents were dressing their little babies up in costumes. We had only been there a week and things had been hectic. A Halloween costume wasn't top priority on our to-do list.
Funny enough, several days later, we would receive a gift from a dear friend. She had purchased an Auburn University cheerleading outfit from the Build-A-Bear Workshop for Abigail. It was still a bit big on our fragile little girl but with some small adjustments we made it fit. She was the sweetest and tiniest Auburn cheerleader we had ever seen! Although we didn't receive this gift in time for Halloween pictures, we received it in perfect time for her to wear on October 31 st , 2017, just 18 days shy of her worldly debut.
Abigail Jennings Fuller was born 7 ½ weeks early, in the back of an ambulance on Friday, Oct 13. If you know my husband, you have heard the story. It's his favorite story to tell and my scariest one to remember. Our little girl came into this world on Highway 280 a few short miles from Alexander City, in the back of a speeding ambulance and things haven't slowed down since, especially time. Our entire first year with her has been a whirlwind.
We celebrated her very first trip around the sun last Saturday. Her very first birthday celebration. It was small. Just family. I spent the week prior preparing our home for her birthday. I cleaned, hung balloons, baked her birthday cakes, and wrapped presents. It all happened so fast. I never really had time to stop and truly think about what that first year was like. What we endured. What we sacrificed. How we changed. How we grew. How we matured.
It all happened so fast.
I had no doubt in my mind that she was coming early. I knew it. I could feel it. When my water broke close to midnight on Oct. 13 I was prepared. Jody, not so much. I drove myself to the hospital while Jody sat in the passenger seat breathing into a paper bag. I had not packed hospital bag. No diaper bag. No car seat. My nursery wasn't finished. I hadn't even had my baby shower, yet. I should mention that my very first little girl, Emily, was also born 7 ½ weeks early. I missed that baby shower also. Needless to say, the trip to UAB and our stay at the Ronald McDonald House while our little one was in the NICU was not unfamiliar territory to me. I'd done it before and was about to do it again.
This time was a little less scary. I had plenty of emotional support not only from Jody but from the nurses and doctors that reassured our every concern and met our every need. We had setbacks. We hadbad days. We had sleepless nights. We had days that we had to remind ourselves to eat or even shower.
We had tears but we also had laughter. Most importantly, we had God, and we had each other.
I believe that when a person goes through a traumatic experience in their life their brain blocks it out. I truly believe that it's a defense mechanism that our body uses so that we can push forward and keep going. I would never compare our journey to other parents. Our journey was a walk in the park compared to what some other less fortunate moms and dads have endured. I pray for them daily, and I mean that.
The echoes of the monitors and the stat alarms still ring in the back of my mind every now and then.
Those dings were so loud for the first several days and then I grew unable to even hear them anymore.
But, every now and then I will hear them. A distant and chilling reminder of how blessed and fortunate we are to have just celebrated a year of life…at home.
Our little 3lb baby grew bigger every day in that isolette (incubator) in the NICU and so did our faith, our trust, and our hearts. That 3lb baby is now a toddler with six teeth and an attitude that she gets honestly.
Our pediatrician has told us that she doesn't like to use the term "little" so she refers to Abby as "petite." She may be a petite girl but her big heart, vivacious spirit, and jovial smile make her seem larger than life.
I laugh now because I find myself in a similar predicament as last year at this time. I'm trying to figure out what her Halloween costume will be. We are doing an impromptu photo shoot tomorrow. Maybe this year will be a little bit easier. Target has a much better selection than UAB.
Lucy Fuller is a lover of nature, animals, gardening, and old houses. She is a full time mother and wife. She currently resides in Opelika with her husband, two daughters, 3 dogs, and cat. She can be reached at fullalove2017@gmail.com.