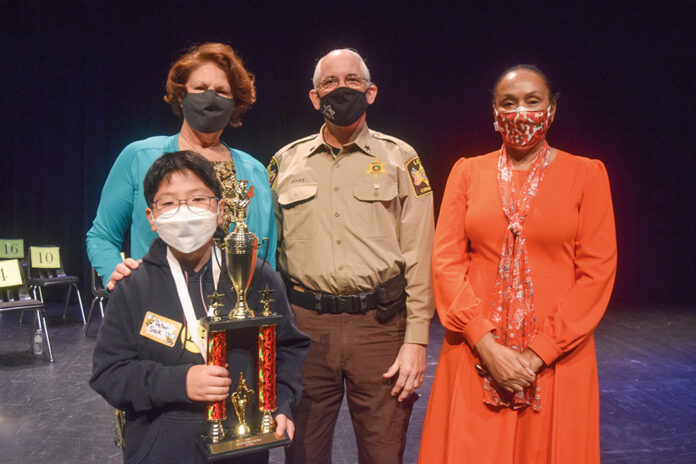 Photo contributed by
Daniel Chesser
Peter Seok, a fourth grader from Ogletree Elementary School, won the 2021 Lee County Spelling Bee last week.
After 20 rounds of competing against students from 19 different schools in the area, Peter's winning word was "calzone." The next step for Seok will be spelling at the state level, where his vocabulary skills will play a big part in the competition.
Thank you to Laura Cooper, Sheriff Jay Jones and Dr. Shirley Lazenby for judging the competition and to Opelika High School for hosting this year's event.