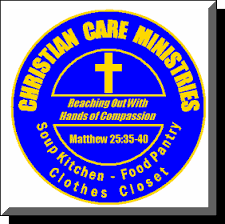 By Michelle Key
Editor
The Samford Court Community Outreach Fellowship Group will be presenting the "Take a stand against all violence peace walk/rally 2018" on August 4 at 11 a.m.
This year's theme will be "Building Each Other Up in Peace, Love and Unity." The idea for the theme was inspired from the Bible verse, Roman 14:19.
The event will be held at the Christian Care Ministries (Soup Kitchen) located at 1000 Samford Court in Opelika.
Participants should meet at 10:45 a.m. to line up and prepare for the walk.
Local resident Oscar Penn stated that this is a free event for the community and everyone is invited to attend. Activities during the event will include:
• a kids fire engine tour hosted by the OFD
• back to school supplies will be given out
• snacks
Speakers will include District 83 Republican candidate Jeremy Gray and Tenisha King from East Alabama Mental Health – Family and Children Services.
For more information contact call 334-749-2465.